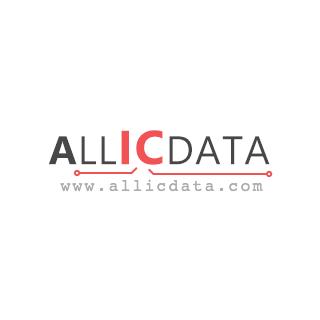 | | |
| --- | --- |
| Allicdata Part #: | 1N3009A-ND |
| Manufacturer Part#: | 1N3009A |
| Price: | $ 17.04 |
| Product Category: | Discrete Semiconductor Products |
| Manufacturer: | Microsemi Corporation |
| Short Description: | DIODE ZENER 130V 10W DO213AA |
| More Detail: | Zener Diode 130V 10W ±5% Chassis, Stud Mount DO-21... |
| DataSheet: | 1N3009A Datasheet/PDF |
| Quantity: | 1000 |
Specifications
| | |
| --- | --- |
| Series: | -- |
| Packaging: | Bulk  |
| Part Status: | Active |
| Voltage - Zener (Nom) (Vz): | 130V |
| Tolerance: | ±5% |
| Power - Max: | 10W |
| Impedance (Max) (Zzt): | 100 Ohms |
| Current - Reverse Leakage @ Vr: | 10µA @ 98.8V |
| Voltage - Forward (Vf) (Max) @ If: | 1.5V @ 2A |
| Operating Temperature: | -65°C ~ 175°C |
| Mounting Type: | Chassis, Stud Mount |
| Package / Case: | DO-203AA, DO-4, Stud |
| Supplier Device Package: | DO-213AA |
| Base Part Number: | 1N3009 |
Description
Due to market price fluctuations, if you need to purchase or consult the price. You can contact us or emial to us: sales@allicdata.com
The 1N3009A is a single type zener diode which is widely used in various applications. It is generally used for the regulation of voltage and protection against over-voltage. This device is designed to withstand transient voltages and to operate as a voltage reference element. It can also be used for protection against voltage surges. This diode has a higher breakdown voltage than normal zener diodes, however it also has a lower zener impedance.
The 1N3009A diode has an anode, a cathode, and a body. The anode is the positive electrode of the device, and the cathode is the negative electrode. The body of the device is made of metal which is surrounded by a dielectric material. The dielectric material is important for the operating characteristics of the diode, as it has a high breakdown voltage as well as a low zener impedance. The 1N3009A also has a number of other electrical characteristics, such as its forward voltage drop, its forward current, and its reverse leakage current.
When the 1N3009A is used in any application, the device is typically connected between two external circuits. The anode is connected to the positive terminal of one circuit, while the cathode is connected to the negative terminal of the other circuit. It is important to ensure that the anode and the cathode selected are correctly wired, as this will ensure that the diode performs correctly. When the diode is correctly wired, a current flowing through the anode and the cathode will be regulated by the breakdown voltage of the dielectric material.
As a voltage regulator, the 1N3009A is often used for the regulation of high voltage input. Although the device does not provide the same level of protection as a Zener diode, it will still provide adequate voltage regulation for many applications. In addition, the device can be used for protection against surges and transient voltages. The low zener impedance of the device ensures that the device will not be affected by changes in voltage conditions.
The 1N3009A is a versatile device which can be used in a variety of applications, such as power supplies, audio amplifiers, and data processing systems. The device is well suited for applications in which low power dissipation and low distortion are required. The device can also be used as a single stage amplifier for frequencies up to several GHz. The device is also used in transistors in power regulators and oscillators.
In summary, the 1N3009A is a very useful device which can be used in the regulation of voltage, protection against over-voltage, and in the signal amplification of multiple frequencies. It is a robust device which is well suited for use in a variety of applications. The device is available in a range of sizes, making it suitable for use in a variety of applications. It is an essential component for many applications, and its versatility ensures that it can be used in a wide range of applications.
The specific data is subject to PDF, and the above content is for reference
Related Products
Search Part number : "1N30" Included word is 40
| Part Number | Manufacturer | Price | Quantity | Description |
| --- | --- | --- | --- | --- |