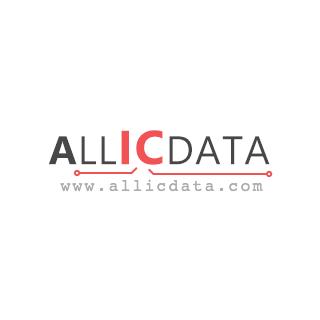 | | |
| --- | --- |
| Allicdata Part #: | MMBT2222ALT1GOSTR-ND |
| Manufacturer Part#: | MMBT2222ALT1G |
| Price: | $ 0.10 |
| Product Category: | Discrete Semiconductor Products |
| Manufacturer: | ON Semiconductor |
| Short Description: | TRANS NPN 40V 0.6A SOT23Bipolar (BJT) Transistor N... |
| More Detail: | N/A |
| DataSheet: | MMBT2222ALT1G Datasheet/PDF |
| Quantity: | 45000 |
| | |
| --- | --- |
| 1 +: | $ 0.10000 |
| 10 +: | $ 0.09000 |
| 50 +: | $ 0.02000 |
| 1000 +: | $ 0.01800 |
| 3000 +: | $ 0.01000 |
| 6000 +: | $ 0.00900 |
Specifications
| | |
| --- | --- |
| Series: | Automotive, AEC-Q101 |
| Packaging: | Tape & Reel (TR)  |
| FET Type: | -- |
| Part Status: | Active |
| Technology: | -- |
| Transistor Type: | NPN |
| Drain to Source Voltage (Vdss): | -- |
| Current - Collector (Ic) (Max): | 600mA |
| Current - Continuous Drain (Id) @ 25°C: | -- |
| Voltage - Collector Emitter Breakdown (Max): | 40V |
| Drive Voltage (Max Rds On, Min Rds On): | -- |
| Vce Saturation (Max) @ Ib, Ic: | 1V @ 50mA, 500mA |
| Rds On (Max) @ Id, Vgs: | -- |
| Current - Collector Cutoff (Max): | 10nA (ICBO) |
| Vgs(th) (Max) @ Id: | -- |
| DC Current Gain (hFE) (Min) @ Ic, Vce: | 100 @ 150mA, 10V |
| Gate Charge (Qg) (Max) @ Vgs: | -- |
| Power - Max: | 225mW |
| Vgs (Max): | -- |
| Frequency - Transition: | 300MHz |
| Input Capacitance (Ciss) (Max) @ Vds: | -- |
| Operating Temperature: | -55°C ~ 150°C (TJ) |
| FET Feature: | -- |
| Mounting Type: | Surface Mount |
| Power Dissipation (Max): | -- |
| Package / Case: | TO-236-3, SC-59, SOT-23-3 |
| Supplier Device Package: | SOT-23 |
| Base Part Number: | MMBT2222A |
Description
The MMBT2222ALT1G is a NPN Silicon General Purpose Transistor,designed for use in linear and switching applications.
This device is housed in the SOT-23 package, which is designed for lower power surface mount applications.
Features:
Pb-free packages are available
AEC-Q101 qualified and PPAP capable
S prefix for automotive and other applications requiring unique site and control change requirements
performance may not be indicated by the Electrical Characteristics if operated under different conditions.
Pulse Test: Pulse Width 300 s, Duty Cycle 2.0%.
fT is defined as the frequency at which |hfe| extrapolates to unity.
Related Products
Search Part number : "MMBT" Included word is 40
| Part Number | Manufacturer | Price | Quantity | Description |
| --- | --- | --- | --- | --- |