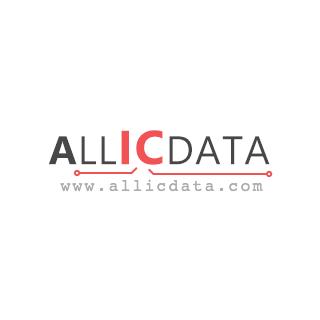 | | |
| --- | --- |
| Allicdata Part #: | 830-80-003-20-001101-ND |
| Manufacturer Part#: | 830-80-003-20-001101 |
| Price: | $ 0.15 |
| Product Category: | Connectors, Interconnects |
| Manufacturer: | Preci-Dip |
| Short Description: | CONN HDR 3POS 2MM T/H R/A |
| More Detail: | Connector Header Through Hole, Right Angle 3 posit... |
| DataSheet: | 830-80-003-20-001101 Datasheet/PDF |
| Quantity: | 1000 |
Specifications
| | |
| --- | --- |
| Series: | 830 |
| Packaging: | Bulk  |
| Part Status: | Active |
| Connector Type: | Header |
| Contact Type: | Male Pin |
| Pitch - Mating: | 0.079" (2.00mm) |
| Number of Positions: | 3 |
| Number of Rows: | 1 |
| Row Spacing - Mating: | -- |
| Number of Positions Loaded: | All |
| Style: | Board to Board |
| Shrouding: | Unshrouded |
| Mounting Type: | Through Hole, Right Angle |
| Termination: | Solder |
| Fastening Type: | Push-Pull |
| Contact Length - Mating: | 0.141" (3.60mm) |
| Contact Length - Post: | 0.126" (3.20mm) |
| Overall Contact Length: | -- |
| Insulation Height: | 0.087" (2.20mm) |
| Contact Shape: | Circular |
| Contact Finish - Mating: | Tin |
| Contact Finish Thickness - Mating: | -- |
| Contact Finish - Post: | Tin |
| Contact Material: | Brass |
| Insulation Material: | Liquid Crystal Polymer (LCP), Glass Filled |
| Features: | -- |
| Operating Temperature: | -55°C ~ 125°C |
| Ingress Protection: | -- |
| Material Flammability Rating: | UL94 V-0 |
| Insulation Color: | Black |
| Current Rating: | 3A |
| Voltage Rating: | 150VDC |
| Mated Stacking Heights: | -- |
| Contact Finish Thickness - Post: | -- |
| Applications: | -- |
Description
Due to market price fluctuations, if you need to purchase or consult the price. You can contact us or emial to us: sales@allicdata.com
Rectangular Connectors - Headers, Male Pins
Rectangular connectors that feature headers referred to as male pins are a type of electrical connector that consists of two types of mating components: plug-in receptacles and receptacle housings. They are designed to provide secure connection between two devices or components. This type of connector is commonly used in a variety of electronic applications including communications systems and electronics devices. The most typical application includes antenna cables, power supplies and battery systems.
830-80-003-20-001101 Application Field and Working Principle
The 830-80-003-20-001101 headers, male pins connector is a double-ended, single pass-through connector designed for low-current and low-voltage applications.
This type of connector is designed for a range of different environments, including high-vibration and wet or corrosive environment applications. Commonly, they are used in automotive, telecom, aviation, industrial and consumer applications.
This type of connector features two sets of two or three pins and a back shell with a pass-through port where two or more cables can be connected together. A spring-loaded male pin is attached to the back shell and used to engage and hold the pins in place. The male pins fit into the mating component inside the backshell. The connector is available in either solder or crimp options. The metal backshell protects the connections and provides electrical insulation, helping to prevent shorts and accidental disconnections.
The 830-80-003-20-001101 headers, male pins connector provides a secure and reliable connection that offers superior signal integrity and reduced EMI noise. It is designed with a self-locking mechanism for easy installation and removal. It meets all the requirements of safety and EMI standards, providing extra protection for your equipment. Its robust construction ensures long-term reliability and superior performance.
The 830-80-003-20-001101 headers, male pins connector supports a wide range of interface protocols. It is also compatible with multiple electronic materials, including low- and high-temperature solders with various termination thresholds. It also meets various electrical requirements, including current ratings, voltage ratings, insulation resistance, and contact resistance levels.
To ensure maximum reliability and performance, the 830-80-003-20-001101 headers, male pins connector must be installed correctly. The male pins must be fitted firmly into the backshell and the seals must be in perfect condition. The pins must also be seated properly in the backshell and the connections must be properly aligned. Properly maintained 830-80-003-20-001101 connectors ensure that your electronic applications run smoothly, reliably, and safely.
The specific data is subject to PDF, and the above content is for reference