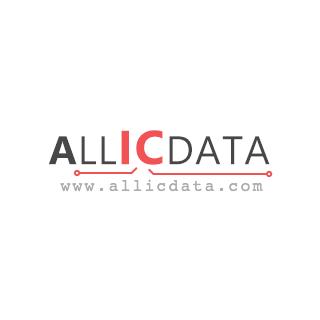 | | |
| --- | --- |
| Allicdata Part #: | 1212-1314-ND |
| Manufacturer Part#: | 831-87-010-10-001101 |
| Price: | $ 0.63 |
| Product Category: | Connectors, Interconnects |
| Manufacturer: | Preci-Dip |
| Short Description: | SOCKET 4.2 MM SOLDER TAIL SINGLE |
| More Detail: | 10 Position Socket Connector 0.079" (2.00mm) Throu... |
| DataSheet: | 831-87-010-10-001101 Datasheet/PDF |
| Quantity: | 9340 |
| Lead Free Status / RoHS Status: | Lead free / RoHS Compliant |
| Moisture Sensitivity Level (MSL): | 1 (Unlimited) |
| | |
| --- | --- |
| 1 +: | $ 0.57330 |
| 10 +: | $ 0.50589 |
| 100 +: | $ 0.43646 |
| 500 +: | $ 0.35712 |
| 1000 +: | $ 0.31744 |
| 5000 +: | $ 0.27776 |
| 10000 +: | $ 0.26387 |
Specifications
| | |
| --- | --- |
| Series: | 831 |
| Packaging: | Bulk  |
| Lead Free Status / RoHS Status: | -- |
| Part Status: | Active |
| Moisture Sensitivity Level (MSL): | -- |
| Connector Type: | Socket |
| Contact Type: | Female Socket |
| Style: | Board to Board |
| Number of Positions: | 10 |
| Number of Positions Loaded: | All |
| Pitch - Mating: | 0.079" (2.00mm) |
| Number of Rows: | 1 |
| Row Spacing - Mating: | -- |
| Mounting Type: | Through Hole |
| Termination: | Solder |
| Fastening Type: | Push-Pull |
| Contact Finish - Mating: | Gold |
| Contact Finish Thickness - Mating: | Flash |
| Insulation Color: | Black |
| Insulation Height: | 0.165" (4.20mm) |
| Contact Length - Post: | 0.125" (3.18mm) |
| Operating Temperature: | -55°C ~ 125°C |
| Material Flammability Rating: | UL94 V-0 |
| Contact Finish - Post: | Tin |
| Mated Stacking Heights: | -- |
| Ingress Protection: | -- |
| Features: | -- |
| Current Rating: | 3A |
| Voltage Rating: | -- |
| Applications: | -- |
| Insulation Material: | Liquid Crystal Polymer (LCP), Glass Filled |
| Contact Shape: | Circular |
| Contact Material: | Beryllium Copper |
| Contact Finish Thickness - Post: | -- |
Description
Due to market price fluctuations, if you need to purchase or consult the price. You can contact us or emial to us: sales@allicdata.com
Rectangular Connectors - Headers, Receptacles, Female Sockets are widely used in various electronic related applications due to their distinctive features. 831-87-010-10-001101 is one of the common types of rectangular connectors having versatile features which make them suitable for almost any type of environment. The 831-87-010-10-001101 is a female socket designed for connection with a printed circuit board.
The 831-87-010-10-001101 is typically used in applications such as PCB backplanes, board-to-board, or board-to-cable connections. This type of connector has the unique feature of being able to make connections to different layers of printed circuit boards. This makes it easier to make contacts with different layers of boards, as it is capable of making connections through gaps, resulting in a increased conductivity. They are also commonly used in a wide range of electronic product designs as the connection portion of the circuit boards.
The 831-87-010-10-001101 is constructed of a high dielectric strength flexible and durable plastic, which provides reliable connections. The use of a plastic material prevents any corrosion commonly found in metal connectors. The pins of the connector are made of brass with gold plating, which ensures maximum conductivity in low stress environments.
The 831-87-010-10-001101 has several features which make it suitable for numerous applications. One of the main advantages of this type of connector is its ease of use. The pin connection is made by simply plugging the connector into the board and securing it with a clamp. This makes it much easier and faster to install, compared to traditional wired connectors which require more complex installation procedures. Another feature of this type of connector is that it uses a non-zero cross-section design which ensures uniform contact and reliable connections, even when the pins are subjected to mechanical strain.
The 831-87-010-10-001101 can also be used in high temperature applications due to its excellent thermal stability. The use of high-temperature resistant materials ensures that the connector remains stable in extreme temperatures and is also more resistant to mechanical and electrical stresses. The connectors are also resistant to moisture and other contaminants, which makes them well suited to use in harsher environments.
The 831-87-010-10-001101 is a great example of a rectangular connector which has a range of features and applications. Its versatile design and features make it an ideal choice for various electronic related applications. With its ease of use and high-quality connection, it is a popular option for many manufacturers, making it a viable choice for a wide range of applications.
The specific data is subject to PDF, and the above content is for reference