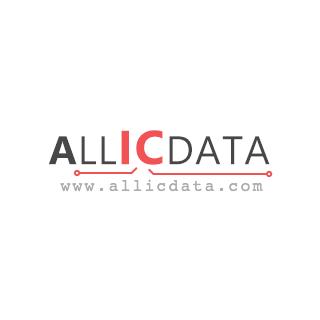 | | |
| --- | --- |
| Allicdata Part #: | 296-9963-2-ND |
| Manufacturer Part#: | SN75ALS181NSR |
| Price: | $ 0.00 |
| Product Category: | Integrated Circuits (ICs) |
| Manufacturer: | Texas Instruments |
| Short Description: | IC DIFF DRVR/RCVR PRS 14SO1/1 Transceiver Full RS4... |
| More Detail: | N/A |
| DataSheet: | SN75ALS181NSR Datasheet/PDF |
| Quantity: | 2000 |
Specifications
| | |
| --- | --- |
| Series: | -- |
| Packaging: | Tape & Reel (TR)  |
| Part Status: | Active |
| Type: | Transceiver |
| Protocol: | RS422, RS485 |
| Number of Drivers/Receivers: | 1/1 |
| Duplex: | Full |
| Data Rate: | -- |
| Receiver Hysteresis: | 60mV |
| Voltage - Supply: | 4.75 V ~ 5.25 V |
| Operating Temperature: | 0°C ~ 70°C |
| Mounting Type: | Surface Mount |
| Package / Case: | 14-SOIC (0.209", 5.30mm Width) |
| Supplier Device Package: | 14-SOP |
| Base Part Number: | 75ALS181 |
Description
Due to market price fluctuations, if you need to purchase or consult the price. You can contact us or emial to us: sales@allicdata.com
Recently, due to the needs of application fields such as communications, environments that require high reliability, and military and aerospace fields, the demand for interface circuits with higher performance continues to increase. SN75ALS181NSR is a high-speed, high-reliability, low-power signal transmission device developed by Texas Instruments to meet these requirements. This article will introduce the application field of SN75ALS181NSR and its working principle in detail.
Application Field
The driver device SN75ALS181NSR enables signal transmission with extremely high reliability, short propagation delay time and low power consumption in different application fields. Firstly, in communications field, the device can be used on telephone networks, 100BASE-T, etc. to achieve signal transmission with fast speed and low power consumption. Secondly, in the environment that requires high reliability, SN75ALS181NSR helps to reduce errors, enhance communication quality and improve system reliability. In addition, the device is suitable for military and aerospace systems, such as test instruments, navigation and guidance systems, etc. Meanwhile, SN75ALS181NSR can also be used in many industrial application fields, including industrial control, automotive airbag systems, relays, and perimeter protection systems, etc.
Working Principle
The SN75ALS181NSR is a low-power, hex gate driver integrated circuit. Its working voltage is 5V. When a logic 0 (0V) or logic 1 (5V) signal is input, it can drive a wide range of TTL or CMOS loads, such as bipolar or MOS transistors, with high speeds. The device has six sets of inverting circuits. Each is composed of a not gate, an enable circuit, and a driver circuit. Together, they make up a driver unit. The useful feature of this device is that each driver units are equipped with enable inputs. With the enable input connected, the inverting circuit will force all output signals to be logic 0. This feature maintains power dissipation to a minimum and provides active low enable control of the circuit.
Moreover, SN75ALS181NSR also has an inhibit input. When connected, all outputs will be high impedance, which effectively separates the driver from the load. This is quite useful when discussing multiplexers and memory systems where input enable lines are used. The standby power consumption of SN75ALS181NSR is 1uA (maximum). The output can sink 10mA and source 8mA in normal condition. When short-circuit is present, the output can sink 20mA and source 16mA.
In short, SN75ALS181NSR provides stable, reliable, and fast transmission in different application fields. Whatever the environment requires high reliability, low power consumption, or fast transmission speeds, SN75ALS181NSR is capable and making it an ideal choice for interface circuits.
The specific data is subject to PDF, and the above content is for reference
Related Products
Search Part number : "SN75" Included word is 33
| Part Number | Manufacturer | Price | Quantity | Description |
| --- | --- | --- | --- | --- |