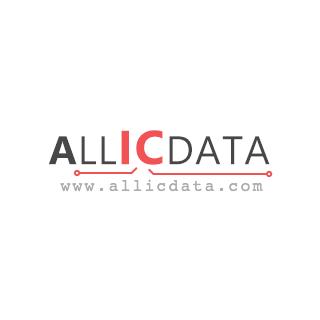 | | |
| --- | --- |
| Allicdata Part #: | 1499-1040-ND |
| Manufacturer Part#: | 65440R |
| Price: | $ 29.87 |
| Product Category: | Integrated Circuits (ICs) |
| Manufacturer: | Echelon Corporation |
| Short Description: | IC INTERFACE MODULE U60 USB |
| More Detail: | USB 2.0 Controller USB Interface Module |
| DataSheet: | 65440R Datasheet/PDF |
| Quantity: | 14 |
Specifications
| | |
| --- | --- |
| Series: | IzoT™ |
| Packaging: | Bulk  |
| Part Status: | Active |
| Protocol: | USB 2.0 |
| Function: | Controller |
| Interface: | USB |
| Standards: | -- |
| Voltage - Supply: | 3.3V |
| Operating Temperature: | -10°C ~ 70°C |
| Package / Case: | Module |
| Supplier Device Package: | Module |
Description
Due to market price fluctuations, if you need to purchase or consult the price. You can contact us or emial to us: sales@allicdata.com
The 65440R interface module is one of the many options available for interfacing equipment together. This type of module is designed as a simple, cost-effective solution to link a wide variety of serial data devices with one another.
The 65440R module is typically used in industrial and automotive applications. It functions as a point-to-point link between devices with RS-232 or RS-485 serial data interfaces. It\'s designed to minimize the number of connections and simplify the complexity associated with making these connections. The module is also built to withstand tough environmental conditions and electromagnetic interference.
The 65440R is a highly versatile module. Its key features include wide communication rate range, high data rates, and device type conversion capability. It is also equipped with a variety of port settings, including RS-232/RS-422/485, RS-485 Auto Turn Around and Transparent Timing, as well as selectable input and output levels. Additionally, a number of communication protocols are supported, such as Modbus/RTU, J1939, CANbus, NMEA 2000, MQTT, and more.
In terms of operation, the 65440R module uses circuit switching technology to establish communication links between compatible devices. It has the unique ability to detect and identify compatible device IDs, allowing it to automatically link them together. To ensure the data exchanged is secure and free from interference, the module is equipped with both dedicated and general-purpose data filters. It is also capable of transmitting data over long distances, meaning it is well suited for applications that require remote connections.
In terms of installation, the 65440R module is suitable for a wide range of devices and systems. The module is capable of being easily integrated into a range of existing systems, including PLCs, industrial PCs, and electronic systems. For example, the module can be automatically configured with the provided software tools, making it easier and quicker to set up. Additionally, its ports are designed to match with existing serial interfaces.
Overall, the 65440R interface module provides an efficient and reliable point-to-point connection solution. It is designed to minimize the complexity associated with linking together various types of serial data devices, and its installation is simple and straightforward. Furthermore, its support for a wide range of communication protocols makes it a great choice for industrial, automotive, and other applications that require reliable data linkages.
The specific data is subject to PDF, and the above content is for reference
Related Products
Search Part number : "6544" Included word is 10
| Part Number | Manufacturer | Price | Quantity | Description |
| --- | --- | --- | --- | --- |