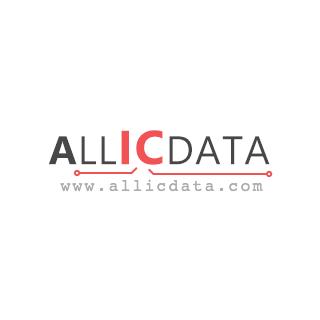 | | |
| --- | --- |
| Allicdata Part #: | 668-1509-KIT-ND |
| Manufacturer Part#: | 668-1509-KIT |
| Price: | $ 48.80 |
| Product Category: | Kits |
| Manufacturer: | PUI Audio, Inc. |
| Short Description: | WATER-PROOF MICS |
| More Detail: | Microphone Kit 50 Pieces (10 Values - 5 Each) Surf... |
| DataSheet: | 668-1509-KIT Datasheet/PDF |
| Quantity: | 5 |
Specifications
| | |
| --- | --- |
| Series: | AOW, POW |
| Packaging: | Bulk  |
| Part Status: | Active |
| Kit Type: | Microphone |
| Quantity: | 50 Pieces (10 Values - 5 Each) |
| Mounting Type: | Surface Mount, Through Hole |
| Specifications: | Electret Condenser |
Description
Due to market price fluctuations, if you need to purchase or consult the price. You can contact us or emial to us: sales@allicdata.com
The 668-1509-KIT is an audio kit that is widely used in both professional and consumer audio applications. It is a versatile product that has various uses, making it an incredibly useful tool for both audio engineers and music producers.
This kit includes an impressive number of components, all of which have been designed with the intention of helping to create high-end audio systems that are capable of producing high-quality sound in practically any setting. The kit contains a host of components, including speakers, amplifiers, crossovers, and a variety of other necessary tools. Each of these elements works together to ensure that the audio produced is crisp and clear, while also providing great quality sound.
The 668-1509-KIT is also designed to be easy to install and use. Each component comes with detailed instructions, allowing the user to quickly understand how to set up and operate their audio system. This makes it incredibly user-friendly, something that is important for novice and professional users alike.
The most important aspect of the 668-1509-KIT is its ability to adjust the sound to match any specific requirements. This flexibility allows the user to customize the sound that they are looking for, while still maintaining a consistent level of quality throughout. Additionally, the kit also includes a number of effects, such as reverb, flange, and delay, which can be used to create unique sounds that can add a new element of creativity to any audio system.
At the core of the 668-1509-KIT is its working principle. This principle revolves around the idea that audio systems should be engineered to work together in harmony. This means that all of the hardware components should be able to work together in an intelligently designed manner, where each component is optimized to bring out the best aspects of the sound. This is achieved by selecting only the highest quality components which have been diligently tested and chosen for their ability to create great audio. This enables the entire system to remain in sync, ensuring that the audio produced is of a high quality and consistent level.
Overall, the 668-1509-KIT provides an incredibly useful and versatile tool for those in need of an audio system that can be used in a variety of applications. With its user-friendly design and its ability to produce remarkable sound quality, it is easy to see why this kit has become so popular in the audio world. With its wide range of uses, the 668-1509-KIT is an essential item for any serious audio engineer or music producer.
The specific data is subject to PDF, and the above content is for reference