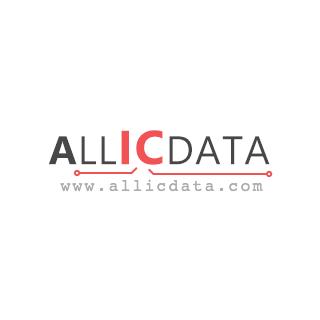 | | |
| --- | --- |
| Allicdata Part #: | 497-6444-ND |
| Manufacturer Part#: | STM32F103RET6 |
| Price: | $ 0.00 |
| Product Category: | Integrated Circuits (ICs) |
| Manufacturer: | STMicroelectronics |
| Short Description: | IC MCU 32BIT 512KB FLASH 64LQFPARM® Cortex®-M3 STM... |
| More Detail: | N/A |
| DataSheet: | STM32F103RET6 Datasheet/PDF |
| Quantity: | 3152 |
Specifications
| | |
| --- | --- |
| Series: | STM32F1 |
| Packaging: | Tray  |
| Part Status: | Active |
| Applications: | -- |
| Core Processor: | ARM® Cortex®-M3 |
| Core Size: | 32-Bit |
| Speed: | 72MHz |
| Controller Series: | -- |
| Connectivity: | CANbus, I²C, IrDA, LINbus, SPI, UART/USART, USB |
| Peripherals: | DMA, Motor Control PWM, PDR, POR, PVD, PWM, Temp Sensor, WDT |
| Interface: | -- |
| Number of I/O: | 51 |
| Program Memory Size: | 512KB (512K x 8) |
| Voltage - Supply: | -- |
| Program Memory Type: | FLASH |
| EEPROM Size: | -- |
| Mounting Type: | -- |
| RAM Size: | 64K x 8 |
| Voltage - Supply (Vcc/Vdd): | 2 V ~ 3.6 V |
| Data Converters: | A/D 16x12b; D/A 2x12b |
| Oscillator Type: | Internal |
| Operating Temperature: | -40°C ~ 85°C (TA) |
| Package / Case: | 64-LQFP |
| Supplier Device Package: | -- |
| Base Part Number: | STM32F103 |
Description
Due to market price fluctuations, if you need to purchase or consult the price. You can contact us or emial to us: sales@allicdata.com
The STM32F103RET6 microcontroller is a 32-bit general purpose microcontroller manufactured by STMicroelectronics. It is a highly integrated device, with multiple embedded peripherals, digital signal processors, and support for multiple external digital signal protocol peripherals. It has many applications in the embedded world due to its high performance and extensive connectivity options.
The STM32F103RET6 is based on the ARM Cortex-M3 core, offering the highest performance among all ARM Cortex-M based microcontrollers. Its clock frequency ranges from 24 to 72 MHz, and it has an integrated floating-point unit (FPU). The STM32F103RET6 features up to 256 kB of embedded Flash memory and 128 kB of SRAM. It has multiple types of parallel buses, including a 16-bit External Bus Interface (EBI) and an 8-bit Advanced Peripheral Bus (APB), which provides connectivity to the external memory, DMA controllers, timers, interrupts, serial communications interfaces, and other peripherals.
The STM32F103RET6 is a highly versatile microcontroller with multiple applications in the embedded world. In particular, it is well suited for applications that require high performance, low power, scalability and flexibility. For example, the advanced digital signal controllers (DSC) built into the STM32F103RET6 allow for powerful and flexible media streaming, digital audio and video processing. Additionally, the device can be used in applications requiring communication with external digital signal processors, or communication protocols such as CAN, USB, Ethernet and Bluetooth.
The working principle of the STM32F103RET6 is quite simple. It is equipped with a special instruction set, which allows it to process a wide range of instructions, perform data transfers, and access memory. The instruction set consists of memory access operations, logical operations, arithmetic and shift operations, interrupts, and other control commands. The instruction set is based on the ARM Cortex-M3 core, which is a modified version of the ARMv7-M instruction set. All instructions are executed in the 16-bit execution width, and the instructions are fetched from the on-chip Flash memory. All operations are executed in parallel, and the processor can execute up to two instructions in a single cycle.
The peripheral and protocol support offered by the STM32F103RET6 make it an ideal choice for embedded applications. The device supports UART, CAN, SPI and I2C serial communication protocols, as well as USB Host and Device. Additionally, the device also supports external memory interfaces such as DDR, SDRAM and NOR flash. Moreover, the device has a wide range of interrupt sources, which can be used to trigger software events and handle interrupt processing.
The STM32F103RET6 is an ideal microcontroller for applications where high performance, low power and extensive connectivity are required. It is a powerful and versatile device that is well suited for many embedded applications and projects. Its advanced capabilities are a major advantage for developers and engineers working on cutting-edge applications.
The specific data is subject to PDF, and the above content is for reference
Related Products
Search Part number : "STM3" Included word is 40
| Part Number | Manufacturer | Price | Quantity | Description |
| --- | --- | --- | --- | --- |