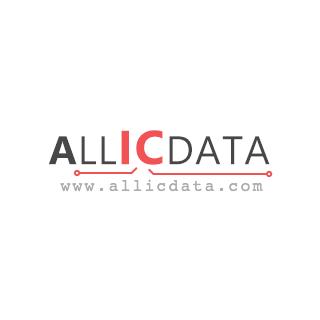 | | |
| --- | --- |
| Allicdata Part #: | 497-8920-ND |
| Manufacturer Part#: | STM32F105RBT6 |
| Price: | $ 0.00 |
| Product Category: | Integrated Circuits (ICs) |
| Manufacturer: | STMicroelectronics |
| Short Description: | IC MCU 32BIT 128KB FLASH 64LQFPARM® Cortex®-M3 STM... |
| More Detail: | N/A |
| DataSheet: | STM32F105RBT6 Datasheet/PDF |
| Quantity: | 721 |
Specifications
| | |
| --- | --- |
| Series: | STM32F1 |
| Packaging: | Tray  |
| Part Status: | Active |
| Applications: | -- |
| Core Processor: | ARM® Cortex®-M3 |
| Core Size: | 32-Bit |
| Speed: | 72MHz |
| Controller Series: | -- |
| Connectivity: | CANbus, I²C, IrDA, LINbus, SPI, UART/USART, USB OTG |
| Peripherals: | DMA, POR, PWM, Voltage Detect, WDT |
| Interface: | -- |
| Number of I/O: | 51 |
| Program Memory Size: | 128KB (128K x 8) |
| Voltage - Supply: | -- |
| Program Memory Type: | FLASH |
| EEPROM Size: | -- |
| Mounting Type: | -- |
| RAM Size: | 64K x 8 |
| Voltage - Supply (Vcc/Vdd): | 2 V ~ 3.6 V |
| Data Converters: | A/D 16x12b; D/A 2x12b |
| Oscillator Type: | Internal |
| Operating Temperature: | -40°C ~ 85°C (TA) |
| Package / Case: | 64-LQFP |
| Supplier Device Package: | -- |
| Base Part Number: | STM32F105 |
Description
Due to market price fluctuations, if you need to purchase or consult the price. You can contact us or emial to us: sales@allicdata.com
The STM32F105RBT6 family is an advanced family of microcontrollers from the STMicroelectronics portfolio. This is a 32-bit device, with a high speed Cortex-M3 RISC CPU core. It is a highly integrated processor with a wide range of peripherals and features for embedded applications.
The STM32F105RBT6 is a very popular embedded device and can be found in a range of products including home automation and industrial control systems. It is used in many applications such as motor control, data acquisition, and communications.
The STM32F105RBT6 offers several core features such as an advanced power management system, dynamic voltage scaling and real time clock. It is well suited for a range of applications from basic communication protocols to high speed data processing.
The embedded applications for the STM32F105RBT6 are many and varied. Commonly it is used in industrial, automotive and medical applications. In the industrial sector, the STM32F105RBT6 can be used for control of motors, sensors and peripherals. In the automotive sector it is used for data acquisition, steering control and communications.
In the medical field, it is used in many applications such as patient monitoring and healthcare information systems. It is especially suited to applications that require real time high speed data acquisition or communication.
The STM32F105RBT6 is also used in products such as personal entertainment systems, smart home appliances and handheld devices. In these applications the device can be used to control the operation of the device and to respond to user input.
The STM32F105RBT6 is a versatile and powerful processor, with a range of features and peripherals that make it well suited for a variety of applications. It is a cost-effective solution for many different kinds of embedded applications and can be used in a range of applications from low power medical monitoring to high speed communications and data acquisition.
The core features of the STM32F105RBT6, coupled with its wide peripheral set and power management system, make it an attractive device for embedded and real time applications. Its advanced features include features such as low power modes, dynamic voltage scaling, on-chip temperature sensors, PLLs and other features for improved performance.
The working principle of the STM32F105RBT6 is simple and easy to understand. It operates as a microcontroller and is programmed using instructions that are stored in an on-chip memory. These instructions are read and executed by the processor in a sequential order, performing tasks such as controlling the peripherals, accessing the memory, and processing the data. As the instructions are monitored and executed, the processor updates the registers, allowing for communication between the various peripherals connected to it.
The STM32F105RBT6 is a powerful and efficient device for a range of embedded applications. Its features make it an excellent choice for real time and industrial control applications, as well as automotive, medical and entertainment applications. Its performance is further improved with its extensive peripheral set and power management system, making it a popular choice among embedded developers.
The specific data is subject to PDF, and the above content is for reference
Related Products
Search Part number : "STM3" Included word is 40
| Part Number | Manufacturer | Price | Quantity | Description |
| --- | --- | --- | --- | --- |