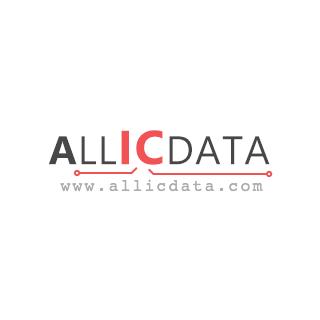 | | |
| --- | --- |
| Allicdata Part #: | 497-17466-ND |
| Manufacturer Part#: | STM32F437ZIT6 |
| Price: | $ 11.06 |
| Product Category: | Integrated Circuits (ICs) |
| Manufacturer: | STMicroelectronics |
| Short Description: | IC MCU 32BIT 2MB FLASH 144LQFP |
| More Detail: | ARM® Cortex®-M4 STM32F4 Microcontroller IC 32-Bit ... |
| DataSheet: | STM32F437ZIT6 Datasheet/PDF |
| Quantity: | 1067 |
| | |
| --- | --- |
| 1 +: | $ 10.05480 |
| 10 +: | $ 9.24210 |
| 100 +: | $ 7.80542 |
| 500 +: | $ 6.94354 |
Specifications
| | |
| --- | --- |
| Series: | STM32F4 |
| Packaging: | Tray  |
| Part Status: | Active |
| Core Processor: | ARM® Cortex®-M4 |
| Core Size: | 32-Bit |
| Speed: | 168MHz |
| Connectivity: | CANbus, EBI/EMI, Ethernet, I²C, IrDA, LINbus, SPI, UART/USART, USB OTG |
| Peripherals: | Brown-out Detect/Reset, DMA, I²S, LCD, POR, PWM, WDT |
| Number of I/O: | 114 |
| Program Memory Size: | 2MB (2M x 8) |
| Program Memory Type: | FLASH |
| EEPROM Size: | -- |
| RAM Size: | 256K x 8 |
| Voltage - Supply (Vcc/Vdd): | 1.8 V ~ 3.6 V |
| Data Converters: | A/D 24x12b, D/A 2x12b |
| Oscillator Type: | Internal |
| Operating Temperature: | -40°C ~ 85°C (TA) |
| Package / Case: | 144-LQFP |
| Supplier Device Package: | 144-LQFP (20x20) |
| Base Part Number: | STM32F437 |
Description
Due to market price fluctuations, if you need to purchase or consult the price. You can contact us or emial to us: sales@allicdata.com
The STM32F437ZIT6 is an advanced microcontroller from ST Microelectronics that is used for a variety of applications. It belongs to the STM32 family of microcontrollers and includes features such as a Cortex-M4F core with DSP, Flash memory, and a wide range of peripherals. The STM32F437ZIT6 is a high-performance, low-power microcontroller with a wide range of features and applications.
STM32F437ZIT6 application field is primarily in embedded system and industrial automation. These can be embedded in almost any type of system, including automotive, communications, security, energy management, medical, and consumer electronics. The STM32F437ZIT6 has many advantages, such as its low power consumption, small size, powerful core, and high performance.
The STM32F437ZIT6 has a Cortex-M4F core operating at up to 180MHz that supports advanced digital signal processing (DSP) capabilities. The core can process up to four simultaneous 32-bit instructions per cycle. The STM32F437ZIT6 includes up to 1MB of internal Flash memory for program and data storage, 8-channels of 12-bit ADC for analog input, up to 3 USARTs for communication, and a USB 2.0 interface. In addition, it features 12-bit digital to analog converters (DACs) for audio and video applications, 4-channel advanced-control-timers (ACT) for motor control and pulse-width modulation,Watchdog and Window watchdog, multiple advanced-control-timers (ACTs), analog-comparators, and a real-time clock (RTC).
The STM32F437ZIT6 also has a wide range of peripherals to support a variety of different applications. These peripherals include a set of general purpose input/output (GPIO) pins, two CAN interfaces, two SPI buses, two USARTs, four I2Cs, two CAN controllers, an Ethernet controller, and a Tamper Detection Unit (TDU). The STM32F437ZIT6 can also be extended with the STM32CubeF4 software development kit which includes a wide range of libraries and example applications.
Working principle of STM32F437ZIT6 is based on ARM Cortex-M4F core. Normally the processor executes instructions from memory. The ARM Cortex-M4F core however can also fetch instructions from program memory, data memory, and non-volatile registers. STM32F4 Microcontrollers also have include integrated flash memory controller to access the internal Flash and SRAM memories, Direct Memory Access Controller (DMAC) to transfer data between peripherals, and a wide range of communication peripherals. The microcontroller can also execute instructions from system memory, including boot-up code and operating systems.
The STM32F437ZIT6 is a powerful microcontroller that can be used for a variety of embedded applications. It is an ideal choice for applications that require low power consumption, high performance, and a wide range of peripherals. With its integrated Cortex-M4F core, DSP capabilities, Flash memory, and wide range of peripherals, the STM32F437ZIT6 is an excellent choice for any embedded application.
The specific data is subject to PDF, and the above content is for reference
Related Products
Search Part number : "STM3" Included word is 40
| Part Number | Manufacturer | Price | Quantity | Description |
| --- | --- | --- | --- | --- |