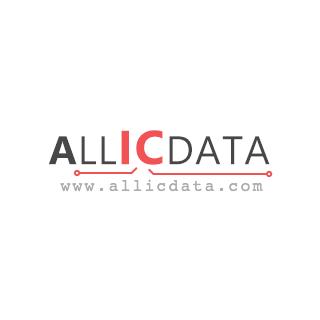 | | |
| --- | --- |
| Allicdata Part #: | 296-26991-2-ND |
| Manufacturer Part#: | TPS54331DR |
| Price: | $ 0.00 |
| Product Category: | Integrated Circuits (ICs) |
| Manufacturer: | Texas Instruments |
| Short Description: | IC REG BUCK ADJ 3A 8SOICBuck Switching Regulator I... |
| More Detail: | N/A |
| DataSheet: | TPS54331DR Datasheet/PDF |
| Quantity: | 100000 |
Specifications
| | |
| --- | --- |
| Series: | Eco-Mode™ |
| Packaging: | Tape & Reel (TR)  |
| Part Status: | Active |
| Function: | Step-Down |
| Output Configuration: | Positive |
| Topology: | Buck |
| Output Type: | Adjustable |
| Number of Outputs: | 1 |
| Voltage - Input (Min): | 3.5V |
| Voltage - Input (Max): | 28V |
| Voltage - Output (Min/Fixed): | 0.8V |
| Voltage - Output (Max): | 25V |
| Current - Output: | 3A |
| Frequency - Switching: | 570kHz |
| Synchronous Rectifier: | No |
| Operating Temperature: | -40°C ~ 150°C (TJ) |
| Mounting Type: | Surface Mount |
| Package / Case: | 8-SOIC (0.154", 3.90mm Width) |
| Supplier Device Package: | 8-SOIC |
| Base Part Number: | TPS54331 |
Description
Due to market price fluctuations,if you need to purchase or consult the price.You can contact us or emial to us: sales@allicdata.com
1. Describe
The TPS54331DR device is a 28V, 3A asynchronous buck converter with integrated low RDS(on) High-Side MOSFET. Improve efficiency For light loads, the pulse skipping economy mode function is Automatic activation. In addition, 1µA Shut down the supply current to allow use of the device in battery powered applications. Current Mode Control with internal slope compensation simplifies the External compensation is calculated and reduced component count while allowing the use of ceramic output capacitor. Resistor Divider Program Hysteresis for input undervoltage lockout. one Overvoltage transient protection circuit limits voltage overshoot during start-up and transient conditions. some kind Cycle-by-cycle current limiting scheme, frequency Foldback and Thermal Shutdown Protection Devices and loads under overload conditions. The TPS54331 device is available in an 8-pin SOIC package package and the 8-pin SO PowerPAD package has Internal optimizations were made to improve cooling Performance.
2. Feature

1. 3.5 to 28V input voltage range
2. Adjustable output voltage down to 0.8 V
3. Integrated 80mΩ high-side MOSFET supports continuous output current up to 3A
4. Pulse-skipping Eco-mode™ for high efficiency at light loads
5. Fixed 570 kHz switching frequency
6. Typical 1μA shutdown quiescent current
7. Adjustable slow start to limit inrush current
8. Programmable UVLO threshold
9. Overvoltage transient protection
10. Cycle-by-cycle current limit, frequency foldback and thermal shutdown protection
11. Available in easy-to-use SOIC8 package or thermally enhanced SOIC8 PowerPAD™ package
12. Create custom designs using WEBENCH tools
3. Application

1. Consumer applications such as set-top boxes, CPE equipment, LCD monitors, peripherals and charger
2. Industrial and automotive audio power supplies
3. 5V, 12V and 24V distributed power systems
4. Pin configuration

4. Pin function
5. Function Description
When the VIN pin voltage is below the internal VIN UVLO threshold, the TPS54331 device is disabled. Use an external VIN UVLO to increase hysteresis unless the VIN voltage is greater than (VOUT + 2 V). To adjust VIN UVLO with hysteresis, use an external circuit connected to the EN pin. An additional 3 μA of hysteresis is added when the EN pin voltage exceeds 1.25 V.
6. Application Information

The TPS54331 device is typically used as a step-down converter, which converts a voltage from 3.5 V to 28 V to a lower voltage. WEBENCH software is available to aid in the design and analysis of circuits.
Related Products
Search Part number : "TPS5" Included word is 40
| Part Number | Manufacturer | Price | Quantity | Description |
| --- | --- | --- | --- | --- |