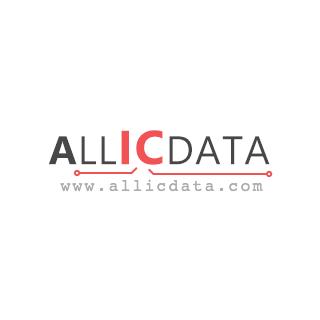 VNH3SP30TR-E Integrated Circuits (ICs)

Allicdata Part #:

497-3565-2-ND

Manufacturer Part#:

VNH3SP30TR-E

Price:
$ 0.00
Product Category:

Integrated Circuits (ICs)

Manufacturer:
STMicroelectronics
Short Description:
IC MOTOR DRIVER PAR 30MULTIPWRSO
More Detail:
Motor Driver Power MOSFET Parallel, PWM MultiPower...
DataSheet:
VNH3SP30TR-E Datasheet/PDF
Quantity:
1000
Lead Free Status / RoHS Status:
Lead free / RoHS Compliant
Moisture Sensitivity Level (MSL):
3 (168 Hours)
Specifications
| | |
| --- | --- |
| Series: | STripFET™, VIPower™ |
| Packaging: | Tape & Reel (TR)  |
| Lead Free Status / RoHS Status: | -- |
| Part Status: | Active |
| Moisture Sensitivity Level (MSL): | -- |
| Motor Type - Stepper: | -- |
| Motor Type - AC, DC: | Brushed DC |
| Function: | Driver - Fully Integrated, Control and Power Stage |
| Output Configuration: | Half Bridge (2) |
| Interface: | Parallel, PWM |
| Technology: | Power MOSFET |
| Step Resolution: | -- |
| Applications: | Automotive |
| Current - Output: | 30A |
| Voltage - Supply: | 5.5 V ~ 36 V |
| Voltage - Load: | 5.5 V ~ 36 V |
| Operating Temperature: | -40°C ~ 150°C (TJ) |
| Mounting Type: | Surface Mount |
| Package / Case: | 30-MPSO, MultiPowerSO |
| Supplier Device Package: | MultiPowerSO-30 |
| Base Part Number: | VNH3SP30 |
Description
Due to market price fluctuations, if you need to purchase or consult the price. You can contact us or emial to us: sales@allicdata.com
The VNH3SP30TR-E has applications in a myriad of fields, such as robotic systems, miniature electric vehicle drives and other tasks that require high-speed, closed-loop precise control over DC brushless motors, as well as more traditional functions like controlling DC motors. It is able to provide up to 3.6A of maximum continuous output current, making it the ideal choice for many applications that require driving DC brushless motors.
It can be used for a variety of tasks, from motor positioning and precise motor velocity control to position-following and motion profiling. This makes it ideal for all types of motor applications, from robotics and small quadcopters to industrial and automotive applications. The VNH3SP30TR-E is a highly efficient and cost-effective motor driver.
The VNH3SP30TR-E is a three-channel motor driver that is designed to drive unipolar stepper motors and DC brushless motors. It provides high efficiency and low heat emission, ensuring minimal power loss. It is capable of achieving up to 3A of continuous current output in a 5V to 10V input voltage range. Plus, it is compatible with various open loop and closed loop motor control architectures, such as direct velocity control, open-loop position control, and hall-effect feedback.
The VNH3SP30TR-E is a PWM-controlled Motor Driver, meaning it uses a Pulse Width Modulation (PWM) control signal to regulate the current output to the motor. It is able to generate PWM signals at a very high resolution, providing excellent control over the motor\'s speed and position. It is also able to use the PWM signal to transform output current and voltage according to the motor\'s characteristics.
The VNH3SP30TR-E utilizes an internally generated gate drive signal with a 3V to 10V maximum range – to ensure efficient gate drive and to minimize the total quiescent current. It also has an integrated logic level shifter and variable deadtime, making it easier to interface with external components and optimize the system performance. The VNH3SP30TR-E also has selectable over current protection, which can be set to protect the motor from excessive current.
In addition, the VNH3SP30TR-E is equipped with over temperature protection, current limit, under voltage lock out and short-circuit protection. These features protect the motor driver and connected system in the event of a fault. Plus, its wide operating temperature range of -40°C to 85°C enables it to work in harsh environments.
The VNH3SP30TR-E has built-in on-chip diagnostic and diagnostic LED signals. For example, the diagnostic LED varies in frequency in accordance with the motor's temperature, alerting the user of any potential over-temperature issues. The on-chip diagnostics allow the user to monitor the performance of the motor driver and detect any issues.
The VNH3SP30TR-E is an efficient, cost-effective, and high-performance motor controller, making it the ideal choice for many applications. It is compatible with a variety of motor control architectures, features temperature and current protection, and has on-chip diagnostics. All of these features make the VNH3SP30TR-E the go-to motor driver for a variety of motor applications.
The specific data is subject to PDF, and the above content is for reference
Related Products
Search Part number : "VNH3" Included word is 4
| Part Number | Manufacturer | Price | Quantity | Description |
| --- | --- | --- | --- | --- |