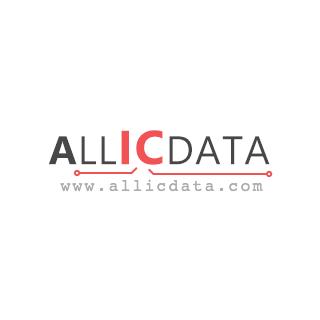 | | |
| --- | --- |
| Allicdata Part #: | 1278-1021-ND |
| Manufacturer Part#: | W5500 |
| Price: | $ 2.89 |
| Product Category: | Integrated Circuits (ICs) |
| Manufacturer: | WIZnet |
| Short Description: | IC CTLR 3-1 ETH TCP/IP 48LQFP |
| More Detail: | Ethernet Controller 10/100 Base-T/TX PHY SPI Inter... |
| DataSheet: | W5500 Datasheet/PDF |
| Quantity: | 21998 |
| | |
| --- | --- |
| 1 +: | $ 2.62710 |
| 10 +: | $ 2.34675 |
| 25 +: | $ 2.11201 |
| 100 +: | $ 1.92433 |
| 250 +: | $ 1.73661 |
| 500 +: | $ 1.55824 |
| 1000 +: | $ 1.31418 |
| 2500 +: | $ 1.24847 |
| 5000 +: | $ 1.20154 |
Specifications
| | |
| --- | --- |
| Series: | -- |
| Packaging: | Cut Strip |
| Part Status: | Active |
| Protocol: | Ethernet |
| Function: | Controller |
| Interface: | SPI |
| Standards: | 10/100 Base-T/TX PHY |
| Voltage - Supply: | 2.97 V ~ 3.63 V |
| Current - Supply: | 132mA |
| Operating Temperature: | -40°C ~ 85°C |
| Package / Case: | 48-LQFP |
| Supplier Device Package: | 48-LQFP (7x7) |
Description
Due to market price fluctuations, if you need to purchase or consult the price. You can contact us or emial to us: sales@allicdata.com
W5500 Application Field and Working Principle
W5500 is an integrated chip module specially designed for Ethernet application. It provides an 8-bit parallel I/O port to access the external devices configured on the same bus. It integrates a 10/100/1000 Base-T Ethernet controller, an on-chip Personal Networking Protocol stack (TCP/IP stack), and a 256 KByte of embedded SRAM memory. The integrated design makes W5500 an ideal solution for Ethernet applications such as office automation systems, building automation, healthcare and many more.
W5500 belongs to Interface - Controllers network communication protocol under internet protocol stack. It provides reliable, long-term stable connection over Ethernet. It supports 10/100/1000 Base-T Ethernet communications, and supports 0.5 KV ESD protection on Ethernet port and 2KV ESD protection on RS-232 port. This chip includes a 128KB SRAM that can be used to store variables and status data.
The working principle of the W5500 is to translate external communication interface signals and data into the electromagnetic waves for communication through the physical layer device. Firstly, the W5500 mediates the physical layer communication with slave devices, which is signaled between two devices in multiplexing, phase change, frequency division, etc. Secondly, the W5500 transmits and receives electrical signals describing data through physical layer devices and receives the data from other network equipment. Finally, the collected data is checked by the data link layer and sent to the upper application layer for further processing.
The working of W5500 improves the real-time transmission rate and provides secure communication. It is supported by MAC address learning, an integrated TCP/IP stack and an 8-pin parallel 8-bit interface to improve communication speed. Through the synchronization mechanism and UDP implementation, it can provide a reliable data transmission target and quick process when responding to a request. It uses SRAM and FLASH as the main storage medium to ensure data integrity. Furthermore, its low power consumption design helps to prolong battery life, and the integration of auto-negotiation algorithm can detect connected network speed and sends data accordingly.
W5500 offer several advantages, including easy to use and reliable connectivity, low power consumption, high communication efficiency, and support for multiple protocols. It is compatible with various OS and applications and provides accurate control for data communication. With its easy integration of external memory, it could provide fast and secure communication between devices. In conclusion, W5500 is an ideal choice for embedded Ethernet application.
The specific data is subject to PDF, and the above content is for reference
Related Products
Search Part number : "W550" Included word is 5
| Part Number | Manufacturer | Price | Quantity | Description |
| --- | --- | --- | --- | --- |