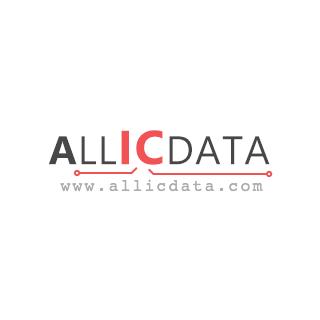 | | |
| --- | --- |
| Allicdata Part #: | 1N2971B-ND |
| Manufacturer Part#: | 1N2971B |
| Price: | $ 17.25 |
| Product Category: | Discrete Semiconductor Products |
| Manufacturer: | Microsemi Corporation |
| Short Description: | DIODE ZENER 7.5V 10W DO213AA |
| More Detail: | Zener Diode 7.5V 10W ±5% Chassis, Stud Mount DO-21... |
| DataSheet: | 1N2971B Datasheet/PDF |
| Quantity: | 1000 |
Specifications
| | |
| --- | --- |
| Series: | -- |
| Packaging: | Bulk  |
| Part Status: | Active |
| Voltage - Zener (Nom) (Vz): | 7.5V |
| Tolerance: | ±5% |
| Power - Max: | 10W |
| Impedance (Max) (Zzt): | 1.3 Ohms |
| Current - Reverse Leakage @ Vr: | 100µA @ 5.7V |
| Voltage - Forward (Vf) (Max) @ If: | 1.5V @ 2A |
| Operating Temperature: | -65°C ~ 175°C |
| Mounting Type: | Chassis, Stud Mount |
| Package / Case: | DO-203AA, DO-4, Stud |
| Supplier Device Package: | DO-213AA |
| Base Part Number: | 1N2971 |
Description
Due to market price fluctuations, if you need to purchase or consult the price. You can contact us or emial to us: sales@allicdata.com
Zener diodes are special types of diodes that are designed to perform in a reverse breakdown region, and their use goes beyond the traditional concepts of standard rectifier diodes. The 1N2971B is a two-terminal device designed to accurately regulate voltages as low as 0.25V and as high as 6V. They function at currents from 10mV up to 1A and can be used in a wide variety of applications and industry sectors.
1N2971B is an example of a single Zener diode which is designed to create an electrical resistance that is able to maintain a given voltage for a variety of power levels. The two terminals, an anode and a cathode, are semiconductors connected in opposite directions. The anode is connected to a positive voltage and the cathode is connected to a negative voltage. When a current passes through, the device allows a current to flow in the reverse direction until it reaches the obstacle of the diode and breaks down in order to protect the other components. The 1N2971B is also able to withstand high temperatures, operated at - 20°C to 90°C.
The working principle of the 1N2971B relies on its capability to dissipate a set amount of reverse voltage and develop a breakdown, controlling the flow of electricity into the electrolytic tube. This is done by the Zener diode's ability to cause electrons to become exhausted and unable to cross the junction. As result, a voltage potential is created in which an electromotive force is able to push the unhealthy electrons in the other direction effectively blocking the entrance of more electrons.
The 1N2971B can be used in a wide variety of circuits, such as low-voltage power supplies, voltage references, voltage regulators, and over-voltage protection circuits. It can also be used in portable medical equipment, communication and telecommunication applications, automotive industry and home appliances.
The 1N2971B is widely used and combined in circuits to properly regulate the voltage and current in many electronic components. Such application may include resistors, resistors, and capacitors, which work together to produce the desired electrical current for the final circuit product.
When used in over-voltage protection systems, the 1N2971B can be used to prevent damage to electronic components. The voltage drop of the Zener diode is compared to the threshold when the system is connected to an external power supply. If the input voltage is above the voltage drop, the current is blocked and the power supply automatically shut down to prevent damage.
In summary, the 1N2971B is a Zener diode which is capable of accurately regulating the voltage between 0.25V and 6V, operating at currents between 10mV and 1A. Due to its wide variety of applications, including low-voltage power supplies, voltage reference, over-voltage protection circuits, and portable medical equipment, it's a reliable and efficient device suitable in many industries.
The specific data is subject to PDF, and the above content is for reference
Related Products
Search Part number : "1N29" Included word is 40
| Part Number | Manufacturer | Price | Quantity | Description |
| --- | --- | --- | --- | --- |