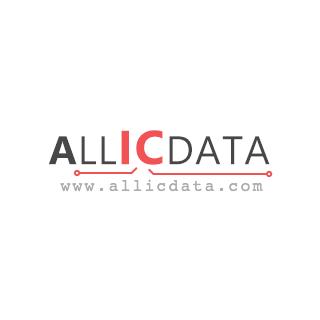 | | |
| --- | --- |
| Allicdata Part #: | 1N2982B-ND |
| Manufacturer Part#: | 1N2982B |
| Price: | $ 17.34 |
| Product Category: | Discrete Semiconductor Products |
| Manufacturer: | Microsemi Corporation |
| Short Description: | DIODE ZENER 18V 10W DO213AA |
| More Detail: | Zener Diode 18V 10W ±5% Chassis, Stud Mount DO-213... |
| DataSheet: | 1N2982B Datasheet/PDF |
| Quantity: | 1000 |
Specifications
| | |
| --- | --- |
| Series: | -- |
| Packaging: | Bulk  |
| Part Status: | Active |
| Voltage - Zener (Nom) (Vz): | 18V |
| Tolerance: | ±5% |
| Power - Max: | 10W |
| Impedance (Max) (Zzt): | 4 Ohms |
| Current - Reverse Leakage @ Vr: | 10µA @ 13.7V |
| Voltage - Forward (Vf) (Max) @ If: | 1.5V @ 2A |
| Operating Temperature: | -65°C ~ 175°C |
| Mounting Type: | Chassis, Stud Mount |
| Package / Case: | DO-203AA, DO-4, Stud |
| Supplier Device Package: | DO-213AA |
| Base Part Number: | 1N2982 |
Description
Due to market price fluctuations, if you need to purchase or consult the price. You can contact us or emial to us: sales@allicdata.com
Diodes are an essential component in a wide variety of electrical and electronic equipment. One of the most versatile and commonly used types of diodes is the Zener diode. The 1N2982B is a Zener single diode, a device specifically designed to operate in the breakdown region. It is particularly useful in voltage regulation applications.In any electrical circuit, the current flow is determined by its configuration and the components present in it. Diodes are used to control current flow based on the direction of the voltage across their terminals. A diode is an electrical component with two terminals and allows current to flow in only one direction.
A Zener diode is a special type of diode which, when connected to an appropriate voltage source, can withstand a certain reverse voltage level. The reverse-bias breakdown voltage of a Zener diode is set by a blend of materials used in its construction. The 1N2982B utilizes an appropriately designed, highly doped semiconductor material, which allows it to withstand breakdown voltages of up to 77 volts.
The 1N2982B Zener single diode is particularly useful in voltage regulation applications. Its reverse breakdown voltage is stable and predictable and allows the user to accurately set the regulation point. When connected in series with a variable voltage source, it enables the user to regulate the output voltage of the circuit and limit current flow in either direction.
A common application for the 1N2982B is in power supply circuits, where it is used to regulate the output voltage. In a typical application, the diode will be connected in series with the load. As the load's voltage increases, the diode will start to conduct allowing the load to maintain its output voltage at the predetermined point, while limiting the current flow through the circuit. Another example of an application is in overvoltage protection circuits, where the diode is used to protect the components of a circuit.
In summary, the 1N2982B is a Zener single diode which is particularly useful in voltage regulation applications. It is a highly reliable component and has a reverse breakdown voltage of up to 77 volts. Its predictable and stable breakdown voltage and current limiting capability make it ideal for a variety of power supply circuits and overvoltage protection circuits.
The specific data is subject to PDF, and the above content is for reference
Related Products
Search Part number : "1N29" Included word is 40
| Part Number | Manufacturer | Price | Quantity | Description |
| --- | --- | --- | --- | --- |