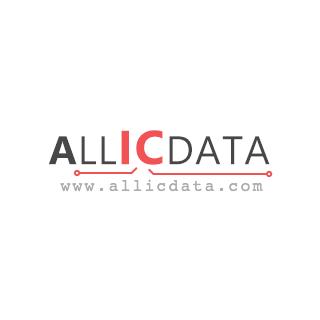 | | |
| --- | --- |
| Allicdata Part #: | 1N3993RA-ND |
| Manufacturer Part#: | 1N3993RA |
| Price: | $ 17.84 |
| Product Category: | Discrete Semiconductor Products |
| Manufacturer: | Microsemi Corporation |
| Short Description: | ZENER DIODE |
| More Detail: | Zener Diode |
| DataSheet: | 1N3993RA Datasheet/PDF |
| Quantity: | 1000 |
Specifications
| | |
| --- | --- |
| Series: | * |
| Part Status: | Active |
Description
Due to market price fluctuations, if you need to purchase or consult the price. You can contact us or emial to us: sales@allicdata.com
1N3993RA diodes fall within the category of Zener diodes and are single in type. As with all zener diodes, this component is most notably characterized by a reversal of the regular diode current to voltage relationship. When an applied voltage exceeds the Zener breakdown voltage, a current begins to flow through the device, allowing it to maintain a stable (or zener) voltage.
The primary application areas of 1N3993RA Zener diodes lie in the areas of voltage regulation, over-voltage protection, and reference circuitry. In detectors, regulators, clippers, and dc reference sources, 1N3993RA diodes are used to limit the applied voltage to a predetermined energy level, protecting transistors, rectifiers and other components from being damaged by a current or voltage that exceeds the recommended safe operating levels.
1N3993RA diodes are designed to block the flow of current until the breakdown voltage is reached, at which point the reverse current amplification (or Avalance effect) occurs. Avalanche effect is the phenomenon in which a dramatic increase in current occurs once the Zener breakdown Voltage is exceeded. This provides the diode with its unique characteristics able to hold a given voltage until the applied current exceededs it\'s rated power.
The structure of a 1N3993RA zener diode is based around a PN junction which is typically created by doping with silicon. At the PN junction, the holes and 5 electrons are re-distributed to create two regions, the P-type semiconductor and the N-type semiconductor. Electrons within the P-type layer give way to a positive potential while the holes within the N-type layer create a negative potential.
An electric field along with junction depletion zone located between cathode and anode of the 1N3993RA device allow for the voltage source to flow current in one direction only. As the P-type semiconductor region increases, this causes the electric field to repel the electrons, resulting in further depletion of the junction and increased resistance of the diode.
Once the Zener breakdown voltage is exceeded, a sudden increase in current will appear as the electric field intensity is overcome by the current, breaking down the depletion zone. The air surrounding the PN junction increases, creating an avalanche effect, which keeps the current at a stable level. The corresponding voltage will also remain stable in-line with the break down voltage.
1N3993RA Zener diodes are highly sought after due to their reliable operating characteristics and ability to regulate voltage. This makes them a great choice for a variety of applications and ensures precise voltage regulation for optimum efficiency. They are widely available as standard components due to their popularity and can be used in a variety of circuits including audio amplifiers and switching systems.
The specific data is subject to PDF, and the above content is for reference
Related Products
Search Part number : "1N39" Included word is 40
| Part Number | Manufacturer | Price | Quantity | Description |
| --- | --- | --- | --- | --- |