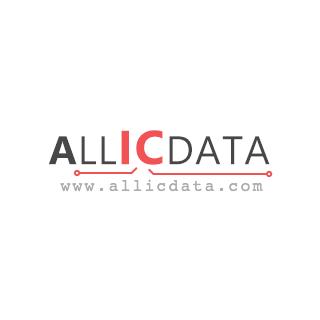 | | |
| --- | --- |
| Allicdata Part #: | AD5542CRZ-REEL7TR-ND |
| Manufacturer Part#: | AD5542CRZ-REEL7 |
| Price: | $ 32.11 |
| Product Category: | Integrated Circuits (ICs) |
| Manufacturer: | Analog Devices Inc. |
| Short Description: | IC DAC 16BIT SERIAL-IN 14-SOIC16 Bit Digital to An... |
| More Detail: | N/A |
| DataSheet: | AD5542CRZ-REEL7 Datasheet/PDF |
| Quantity: | 1000 |
Specifications
| | |
| --- | --- |
| Series: | -- |
| Packaging: | Tape & Reel (TR)  |
| Part Status: | Active |
| Number of Bits: | 16 |
| Number of D/A Converters: | 1 |
| Settling Time: | 1µs (Typ) |
| Output Type: | Voltage - Unbuffered |
| Differential Output: | No |
| Data Interface: | SPI, DSP |
| Reference Type: | External |
| Voltage - Supply, Analog: | 2.7 V ~ 5.5 V |
| Voltage - Supply, Digital: | 2.7 V ~ 5.5 V |
| INL/DNL (LSB): | ±0.5, ±0.5 |
| Architecture: | R-2R |
| Operating Temperature: | -40°C ~ 85°C |
| Package / Case: | 14-SOIC (0.154", 3.90mm Width) |
| Supplier Device Package: | 14-SOIC |
| Base Part Number: | AD5542 |
Description
Due to market price fluctuations, if you need to purchase or consult the price. You can contact us or emial to us: sales@allicdata.com
Digital to Analog Converters (DAC) are a type of electronic device that convert digital values into analog outputs, such as voltages and currents. DACs are ideal for applications that require conversion of digital information into analog signal outputs with precision, accuracy and stability. The AD5542CRZ-REEL7 is an industrial-grade DAC device that offers the robust performance needed to meet the requirements of demanding industrial, communications, and medical system designs.
The AD5542CRZ-REEL7 is a 16 bits resolution DAC which offers a wide performance profile while maintaining a simple, pin-compact package with a low profile height of 1.26 mm (<10 mil). The device features complete 16-bit resolution, a low glitch energy of 6pV-sec, 0.25LSB INL and 0.5LSB DNL. It offers a guaranteed performance over the temperature range of -40C to 15C and is fully specified over its -40C to 85C industrial temperature range. The device works in an unipolar output range from 0V to 2.5 V and is fully specified over its -40C to 85C industrial temperature range. The device features a proprietary dielectric isolation technology which provides greater board layout flexibility, simplified EMI/RFI filtering, and enhanced portability of the board.
The AD5542CRZ-REEL7 is designed to be used in Digital to Analog (DAC) applications with operating temperature range of -40C to 85C. The device is available in a 16-lead, LFCSP (Lead Frame Chip Scale Package) in a 0.4mm pitch version. The device has lower power dissipation, less heat generation and high transient immunity for improved reliability. The fast slew rate of 6V/µs and wide operating temperature range offer excellent dynamic performance. The tight matching of voltage outputs ensures an extremely low differential gain/phase at low frequencies. The wide operating temperature range provides high performance and reliable operation in systems that require high accuracy in extreme environments.
The device is designed to be used in single-ended buffers and active filter networks, minimizing the need for external components when interfacing with other DACs, converters and amplifiers. It also provides excellent dynamic performance, with fast settling time, low distortion and low noise. The device can be used in applications such as data acquisition, medical equipment and imaging, communications, industrial automation and process control.
The AD5542CRZ-REEL7 is designed to meet the stringent requirements of precision industrial and medical applications. The device features two on-chip 16-bit DACs with an integrated logic control circuit. This provides the flexibility to control two independent DACs with only one clock signal, saving valuable circuit board area and reducing complexity. The device has a single 5V power supply, making it easy to use with a wide variety of sources. The integrated digital logic control provides the necessary interface between digital and analog domains, making the device easy to use.
The device is supplied in a RoHS compliant, 16-lead, LFCSP package for easy surface mounting. It is designed for use in PC/104 stackable systems, linear instrumentation, and benchtop applications. It is an ideal choice for space-constrained systems and cost-sensitive projects. The AD5542CRZ-REEL7 also offers superior performance and low power consumption, making it suitable for use in medical imaging, energy measurement, and data acquisition applications.
The specific data is subject to PDF, and the above content is for reference
Related Products
Search Part number : "AD55" Included word is 40
| Part Number | Manufacturer | Price | Quantity | Description |
| --- | --- | --- | --- | --- |