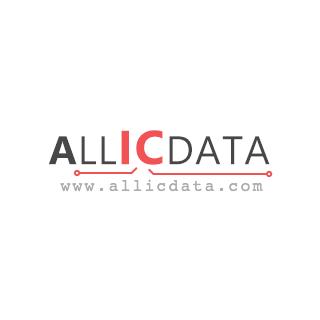 | | |
| --- | --- |
| Allicdata Part #: | ATMEGA32A-AU-ND |
| Manufacturer Part#: | ATMEGA32A-AU |
| Price: | $ 0.00 |
| Product Category: | Integrated Circuits (ICs) |
| Manufacturer: | Microchip Technology |
| Short Description: | IC MCU 8BIT 32KB FLASH 44TQFP |
| More Detail: | AVR AVR® ATmega Microcontroller IC 8-Bit 16MHz 32K... |
| DataSheet: | ATMEGA32A-AU Datasheet/PDF |
| Quantity: | 935 |
Specifications
| | |
| --- | --- |
| Series: | AVR® ATmega |
| Packaging: | Tray  |
| Part Status: | Active |
| Core Processor: | AVR |
| Core Size: | 8-Bit |
| Speed: | 16MHz |
| Connectivity: | I²C, SPI, UART/USART |
| Peripherals: | Brown-out Detect/Reset, POR, PWM, WDT |
| Number of I/O: | 32 |
| Program Memory Size: | 32KB (16K x 16) |
| Program Memory Type: | FLASH |
| EEPROM Size: | 1K x 8 |
| RAM Size: | 2K x 8 |
| Voltage - Supply (Vcc/Vdd): | 2.7 V ~ 5.5 V |
| Data Converters: | A/D 8x10b |
| Oscillator Type: | Internal |
| Operating Temperature: | -40°C ~ 85°C (TA) |
| Package / Case: | 44-TQFP |
| Supplier Device Package: | 44-TQFP (10x10) |
| Base Part Number: | ATMEGA32 |
Description
Due to market price fluctuations, if you need to purchase or consult the price. You can contact us or emial to us: sales@allicdata.com
The ATMEGA32A-AU is an AVR microcontroller made by Atmel. It is a low-cost, low-power, high-performance, high-density 8-bit microcontroller. It is a powerful, feature-rich, and easy-to-use solution for embedded applications.
The ATMEGA32A-AU is a high-performance microcontroller with 32KB of flash memory, 2KB of RAM, and 256 bytes of EEPROM. It is capable of executing up to 16MIPS (million instructions per second) with its 8-bit RISC-based instruction set. It also features specialized peripherals including an analog-to-digital converter (ADC) with up to 10-bit resolution, an Enhanced Timer/Counter (TC) with up to 8 channels and up to 16-bit resolution, a PLL clock circuit, an on-chip oscillator, and a PWM module. It has eight external interrupt sources and up to 5 external interrupt events.
The ATMEGA32A-AU provides an integrated communications interface, including an enhanced universal synchronous/asynchronous receiver/transmitter (USART) and a serial peripheral interface (SPI). The USART supports full duplex, hardware flow control, and parity for secure communication. The SPI provides a full duplex, synchronous serial interface suitable for interfacing with a variety of devices.
The ATMEGA32A-AU has numerous applications in embedded systems design. It is primarily used in applications such as consumer electronics, industrial control, automotive, robotics, and medical/healthcare. It is also well-suited to applications that require security, precision timing, motion control, signal processing, data acquisition, and process automation.
Working Principle
In a typical application, the ATMEGA32A-AU microcontroller consists of three main components: the core, the flash memory, and the peripherals. The core consists of the CPU, a memory management unit, and several other specialized circuit blocks. The CPU executes the instruction set and manages the system resources. It has the ability to execute up to 16 Million Instructions Per Second (MIPS). The memory management unit provides access to the flash memory and peripheral registers. Finally, the peripherals can be configured to perform a variety of specific functions.
The flash memory stores the program code. The code is written in assembly language and can be programmed using a standard AVR programming interface. The flash memory also stores parameter and data values that the CPU can access while executing the program code. The peripherals are used to interface with external devices such as sensors, actuators, and other equipment. Each peripheral can be configured to perform a specific task, such as reading a sensor value or controlling an actuator. The CPU can then use the peripheral data to make decisions and control the system.
The ATMEGA32A-AU microcontroller is a powerful, low-cost solution for embedded applications. It has a flexible instruction set, flash memory, powerful peripherals, and is designed for easy integration with existing development tools. It is an ideal choice for applications that require a high degree of precision and control.
The specific data is subject to PDF, and the above content is for reference
Related Products
Search Part number : "ATME" Included word is 29
| Part Number | Manufacturer | Price | Quantity | Description |
| --- | --- | --- | --- | --- |