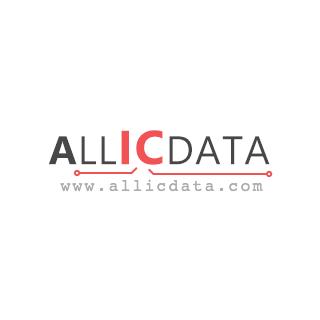 FT232RL-REEL FTDI, Future Technology Devices International Ltd

Allicdata Part #:

768-1007-6-ND

Manufacturer Part#:

FT232RL-REEL

Price:
$ 0.00
Product Category:

Integrated Circuits (ICs)

Manufacturer:
FTDI, Future Technology Devices International Ltd
Short Description:
IC USB FS SERIAL UART 28-SSOPUSB Bridge, USB to UA...
More Detail:
N/A
DataSheet:
FT232RL-REEL Datasheet/PDF
Quantity:
280317
Specifications
| | |
| --- | --- |
| Series: | USBmadeEZ-UART |
| Packaging: | Digi-Reel®  |
| Part Status: | Active |
| Protocol: | USB |
| Function: | Bridge, USB to UART |
| Interface: | UART |
| Standards: | USB 2.0 |
| Voltage - Supply: | 3.3 V ~ 5.25 V |
| Current - Supply: | 15mA |
| Operating Temperature: | -40°C ~ 85°C |
| Package / Case: | 28-SSOP (0.209", 5.30mm Width) |
| Supplier Device Package: | 28-SSOP |
| Base Part Number: | -- |
Description
Due to market price fluctuations, if you need to purchase or consult the price. You can contact us or emial to us: sales@allicdata.com
FT232RL-REEL is a device that has established itself as the best-in-class in the interface & controllers industry. This product is useful for providing bi-directional communication between a host computer and a wide range of peripheral devices. It features a unique set of highly flexible, fully integrated features that allow for ease of use and configuration. It is an ideal product for connecting serial devices such as computers, printers, scanners, etc. to the USB interface.
The FT232RL-REEL works by converting TTL (transistor-to-transistor logic) serial data to the more reliable RS-232 compatible serial data. It has two independent serial ports that are configured to provide full RS-232 configuration flexibility. One of the ports is able to be configured as either input or output, while the other is always configured as an output. This dual-port configuration offers a great deal of flexibility when connecting to devices that require both input and output logic. The two serial ports also allow for two bi-directional devices (like keyboards and mice) to be connected.
The FT232RL-REEL also provides a highly flexible low power consumption design. The device is capable of operating on a wide range of voltages from 5v to 20v. This allows the device to be used in applications that require long battery life, or low power consumption. The FT232RL-REEL also features an adjustable I/O lead time which allows for easy adjustment of data transfer speeds.
One of the key features of the FT232RL-REEL is the on-board USB transceiver. This transceiver provides a convenient, easy-to-use method for connecting external devices to the USB port. The device features an auto-sensing feature that allows for easy connection and disconnection of devices to the USB port. The on-board transceiver is also self-powered, which means that it does not require any external power source and can operate virtually anywhere.
The FT232RL-REEL also features an integrated EEPROM memory which allows it to store various configuration settings. The device can be set-up to support a wide range of data transfer speeds and other settings. These settings can be easily adjusted with the supplied software package. Additionally, the EEPROM memory is capable of storing up to 16 bytes of data which allows for rapid transfer of data by the device.
In addition to the features mentioned, the FT232RL-REEL also features a wide spectrum of other features. These features include the ability to auto-detect the connection type and the ability to configure the device from the on-board EEPROM. The device is also capable of supporting various handshake protocols such as XON, RTS, CTS, and DTR. Furthermore, the device can also detect and prevent data collisions, as well as detect any possible connection disruptions.
The FT232RL-REEL is a highly versatile device that is suitable for many different applications. Its flexibility and low power consumption design make it an ideal choice for computer and device connection applications. Additionally, the integration of on-board USB transceiver and EEPROM memory further enhance its versatility. This device is a great choice for anyone interested in providing bi-directional communication between their host computer and wide range of external peripheral devices.
The specific data is subject to PDF, and the above content is for reference
Related Products
Search Part number : "FT23" Included word is 26
| Part Number | Manufacturer | Price | Quantity | Description |
| --- | --- | --- | --- | --- |