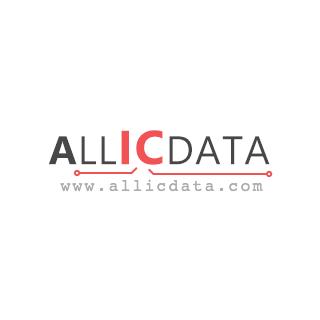 | | |
| --- | --- |
| Allicdata Part #: | 568-4796-ND |
| Manufacturer Part#: | LPC1768FBD100,551 |
| Price: | $ 7.80 |
| Product Category: | Integrated Circuits (ICs) |
| Manufacturer: | NXP USA Inc |
| Short Description: | IC MCU 32BIT 512KB FLASH 100LQFPARM® Cortex®-M3 LP... |
| More Detail: | N/A |
| DataSheet: | LPC1768FBD100,551 Datasheet/PDF |
| Quantity: | 5024 |
| | |
| --- | --- |
| 1 +: | $ 7.08750 |
| 10 +: | $ 6.40017 |
| 100 +: | $ 5.29861 |
| 500 +: | $ 4.61397 |
| 1000 +: | $ 4.01861 |
Specifications
| | |
| --- | --- |
| Series: | LPC17xx |
| Packaging: | Tray  |
| Part Status: | Active |
| Applications: | -- |
| Core Processor: | ARM® Cortex®-M3 |
| Core Size: | 32-Bit |
| Speed: | 100MHz |
| Controller Series: | -- |
| Connectivity: | CANbus, Ethernet, I²C, IrDA, Microwire, SPI, SSI, UART/USART, USB OTG |
| Peripherals: | Brown-out Detect/Reset, DMA, I²S, Motor Control PWM, POR, PWM, WDT |
| Interface: | CAN, I2C, I2S, SPI |
| Number of I/O: | 70 |
| Program Memory Size: | 512KB (512K x 8) |
| Voltage - Supply: | 2.4V ~ 3.6V |
| Program Memory Type: | FLASH |
| EEPROM Size: | -- |
| Mounting Type: | Surface Mount |
| RAM Size: | 64K x 8 |
| Voltage - Supply (Vcc/Vdd): | 2.4 V ~ 3.6 V |
| Data Converters: | A/D 8x12b, D/A 1x10b |
| Oscillator Type: | Internal |
| Operating Temperature: | -40°C ~ 85°C (TA) |
| Package / Case: | 100-LQFP |
| Supplier Device Package: | 100-LQFP (14x14) |
| Base Part Number: | LPC1768 |
Description
Due to market price fluctuations,if you need to purchase or consult the price.You can contact us or emial to us: sales@allicdata.com
1. Description
The LPC1768FBD100,551 are ARM Cortex-M3 based microcontrollers for embedded applications featuring a high level of integration and low power consumption. The Arm Cortex-M3 is a next generation core that offers system enhancements such as enhanced debug features and a higher level of support block integration. The LPC1768FBD100,551 operate at CPU frequencies of up to 100 MHz. The LPC1769 operates at CPU frequencies of up to 120 MHz. The Arm Cortex-M3 CPU incorporates a 3-stage pipeline and uses a Harvard architecture with separate local instruction and data buses as well as a third bus for peripherals. The Arm Cortex-M3 CPU also includes an internal prefetch unit that supports speculative branching. The peripheral complement of the LPC1769/68/67/66/65/64/63 includes up to 512 kB of flash memory, up to 64 kB of data memory, Ethernet MAC, USB Device/Host/OTG interface, 8-channel general purpose DMA controller, 4 UARTs, 2 CAN channels, 2 SSP controllers, SPI interface, 3 I2C-bus interfaces, 2-input plus 2-output I2S-bus interface, 8-channel 12-bit ADC, 10-bit DAC, motor control PWM, Quadrature Encoder interface, four general purpose timers, 6-output general purpose PWM, ultra-low power Real-Time Clock (RTC) with separate battery supply, and up to 70 general purpose I/O pins. The LPC1769/68/67/66/65/64/63 are pin-compatible to the 100-pin LPC236x Arm7-based microcontroller series
2. Features and benefits
1. Arm Cortex-M3 processor, running at a frequency of up to 100 MHz Or up to 120 MHz. Contains a memory protection unit that supports eight areas.
2. Nested vector interrupt controller (NVIC) built in Arm Cortex-M3.
3. Up to 512 kB of on-chip flash programming memory. Enhanced Flash Accelerator Enables high-speed 120 MHz operation with zero wait states.
4. Through on-chip in-system programming (ISP) and in-application programming (IAP) Bootloader software.
5. Standard JTAG debugging interface, compatible with existing tools. Serial wire debugging And serial line trace port option. Boundary Scan Description Language (BSDL) is Not applicable to this device.
6. Simulation tracking module can realize non-intrusive high-speed real-time tracking Order execution.
7. The integrated PMU (power management unit) automatically adjusts the internal regulator to adapt to Minimize the power consumption during sleep, deep sleep, power down and deep sleep Power down mode.
8. Four low power consumption modes: sleep, deep sleep, power down and deep power down.
9. 3.3 V single power supply (2.4 V to 3.6 V).
10. Four external interrupt inputs, configurable as edge/level sensitive. All pins on port 0 Port 2 can be used as an edge-sensitive interrupt source.
11. Non-maskable interrupt (NMI) input.
12. Clock output function, can reflect the main oscillator clock, IRC clock, RTC clock, CPU clock and USB clock.
13. Wake-up Interrupt Controller (WIC) allows the CPU to automatically Any priority interrupts that may occur when the clock stops in deep sleep, Power down and deep power down modes.
14. Wake up the processor from power-down mode by any interrupt that can run during operation Power down mode.
15. The power-down detection has a separate threshold for interrupt and forced reset.
16. Power-on reset (POR).
17. Crystal oscillator, the operating range is 1 MHz to 25 MHz.
18. 4 MHz internal RC oscillator reduced to 1% accuracy, which can be used as an option System clock.
19. PLL allows the CPU to run at the highest CPU speed without High frequency crystal. Can be from the main oscillator, the internal RC oscillator, Or RTC oscillator.
20. USB PLL increases flexibility.
21. Code read protection (CRP) with different security levels.
22. Unique device serial number used for identification purposes.
23. Can be used as LQFP100 (14 mm×14 mm×1.4 mm), TFBGA1001 (9 mm×9 mm×0.7 Mm) and WLCSP100 (5.07×5.07×0.53 mm) package.
3. Application field
1. Electronic measurement
2. Alarm system
3. Lighting
4. White goods
5. Industrial networking
6. Motor control
4. Pinning information
5. Package outline
Related Products
Search Part number : "LPC1" Included word is 40
| Part Number | Manufacturer | Price | Quantity | Description |
| --- | --- | --- | --- | --- |