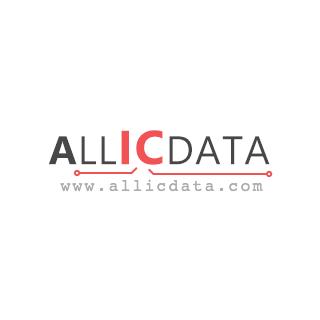 | | |
| --- | --- |
| Allicdata Part #: | MC9S12XDP512MAG-ND |
| Manufacturer Part#: | MC9S12XDP512MAG |
| Price: | $ 20.74 |
| Product Category: | Integrated Circuits (ICs) |
| Manufacturer: | NXP USA Inc |
| Short Description: | IC MCU 16BIT 512KB FLASH 144LQFP |
| More Detail: | HCS12X HCS12X Microcontroller IC 16-Bit 80MHz 512K... |
| DataSheet: | MC9S12XDP512MAG Datasheet/PDF |
| Quantity: | 561 |
| | |
| --- | --- |
| 1 +: | $ 18.85590 |
| 10 +: | $ 17.39300 |
| 100 +: | $ 14.85240 |
Specifications
| | |
| --- | --- |
| Number of I/O: | 119 |
| Program Memory Size: | 512KB (512K x 8) |
| Program Memory Type: | FLASH |
| EEPROM Size: | 4K x 8 |
| RAM Size: | 32K x 8 |
| Voltage - Supply (Vcc/Vdd): | 2.35 V ~ 5.5 V |
| Data Converters: | A/D 24x10b |
| Oscillator Type: | External |
| Operating Temperature: | -40°C ~ 125°C (TA) |
| Package / Case: | 144-LQFP |
| Supplier Device Package: | 144-LQFP (20x20) |
| Base Part Number: | MC9S12XDP512 |
| Series: | HCS12X |
| Packaging: | Tray  |
| Part Status: | Active |
| Core Processor: | HCS12X |
| Core Size: | 16-Bit |
| Speed: | 80MHz |
| Connectivity: | CANbus, EBI/EMI, I²C, IrDA, LINbus, SCI, SPI |
| Peripherals: | LVD, POR, PWM, WDT |
Description
Due to market price fluctuations, if you need to purchase or consult the price. You can contact us or emial to us: sales@allicdata.com
The MC9S12XDP512MAG embedded microcontroller is a component of the Freescale MC9S12X family of microcontrollers (MCUs). It is a 16-bit device designed for use in automotive, industrial, and consumer applications. This microcontroller is based on the S12X core, which is a Memory Protection Unit (MPU) enhanced version of the industry standard 8-bit 8052 processor core. The MC9S12XDP512MAG microcontroller has a 32-kilobyte Flash program memory, up to 512 bytes of random access memory, 4 kilobytes of read-only memory, 4 bytes of static RAM, and 16 input/output (I/O) pins.
The MC9S12XDP512MAG microcontroller helps automotive, industrial, and consumer devices to provide accurate, reliable, and secure control and monitoring of all kinds of applications, such as smart motor control, solar tracking, lighting, security systems, and communications. Its embedded MPU module protects the user's system software, secrets, and coding against illegal access and execution.
Being a 16-bit microcontroller, the MC9S12XDP512MAG has an optimized instruction set that is specifically designed to allow faster execution of high-level language source code. The MC9S12XDP512MAG also features a wide range of flexible, powerful peripheral options. These include timers, pulse width modulation counters, serial communications interfaces, analog-to-digital converters, flash options, and a 16-channel general-purpose input-output port.
The MC9S12XDP512MAG allows for powerful real-time applications with tight control loops. Its multiple-memory architecture and sequencing flexibility makes it an ideal choice for high-performance control systems. The device is also able to run at 40 MHz and is capable of executing a graphical LCD display and/or CAN bus communications controller.
The MC9S12XDP512MAG\'s operating and peripheral functions are supported by the advanced hardware features, including an internal oscillator, an 8-channel 16-bit timer module capable of both pulse-width modulation and time-based operations, an extended serial communication interface (SCI), an analogue-to-digital converter, and an onboard analog comparator module.
The MC9S12XDP512MAG is a very efficient embedded microcontroller that provides excellent system performance. Its sophisticated design makes it one of the most energy-efficient microcontrollers available today. It draws only 0.86 mA/MHz per Watt, making it an ideal choice for low-power applications.
The MC9S12XDP512MAG can be used in a variety of applications. It has been used in automotive, industrial and consumer applications, including motor control, communications, meters, instrumentation, medical systems, power systems, security systems, and more. Its extensive range of peripheral options makes it an ideal choice for a wide range of users.
The specific data is subject to PDF, and the above content is for reference
Related Products
Search Part number : "MC9S" Included word is 40
| Part Number | Manufacturer | Price | Quantity | Description |
| --- | --- | --- | --- | --- |