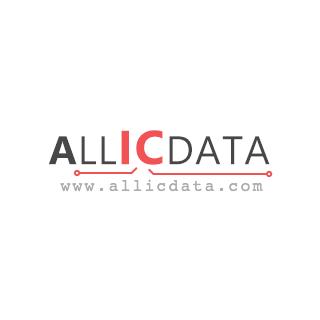 | | |
| --- | --- |
| Allicdata Part #: | 497-14046-ND |
| Manufacturer Part#: | STM32F030K6T6 |
| Price: | $ 0.00 |
| Product Category: | Integrated Circuits (ICs) |
| Manufacturer: | STMicroelectronics |
| Short Description: | IC MCU 32BIT 32KB FLASH 32LQFPARM® Cortex®-M0 STM3... |
| More Detail: | N/A |
| DataSheet: | STM32F030K6T6 Datasheet/PDF |
| Quantity: | 18789 |
Specifications
| | |
| --- | --- |
| Series: | STM32F0 |
| Packaging: | Tray  |
| Part Status: | Active |
| Applications: | -- |
| Core Processor: | ARM® Cortex®-M0 |
| Core Size: | 32-Bit |
| Speed: | 48MHz |
| Controller Series: | -- |
| Connectivity: | I²C, SPI, UART/USART |
| Peripherals: | DMA, POR, PWM, WDT |
| Interface: | I2C, SPI, USART |
| Number of I/O: | 26 |
| Program Memory Size: | 32KB (32K x 8) |
| Voltage - Supply: | 2.4V ~ 3.6V |
| Program Memory Type: | FLASH |
| EEPROM Size: | -- |
| Mounting Type: | Surface Mount |
| RAM Size: | 4K x 8 |
| Voltage - Supply (Vcc/Vdd): | 2.4 V ~ 3.6 V |
| Data Converters: | A/D 12x12b |
| Oscillator Type: | Internal |
| Operating Temperature: | -40°C ~ 85°C (TA) |
| Package / Case: | 32-LQFP |
| Supplier Device Package: | 32-LQFP (7x7) |
| Base Part Number: | STM32F030 |
Description
Due to market price fluctuations,if you need to purchase or consult the price.You can contact us or emial to us: sales@allicdata.com
1. Describe
STM32F030K6T6 microcontrollers integrate high-performance Arm® Cortex®-M0 32-bit RISC core, running at 48 MHz, high-speed embedded Memory (up to 256 KB of flash memory and up to 32 KB of SRAM), and A wide range of enhanced peripherals and I/O. All devices provide standard communication interfaces (up to two I2Cs, up to two SPIs and up to six USARTs), a 12-bit ADC, seven general purpose 16-bit timers, and an advanced control PWM timer. STM32F030x4/x6/x8/xC microcontrollers can operate at temperatures from -40 to +85 °C The range is from 2.4 to 3.6V power supply. A comprehensive set of power saving modes allows the design of low-power applications. STM32F030x4/x6/x8/xC microcontrollers include four different packaged devices The range is from 20 stitches to 64 stitches. According to the selected equipment, different groups Including peripheral equipment. The description below provides an overview of the full range Recommended STM32F030x4/x6/x8/xC peripherals.
2. Features
1. Core: Arm® 32-bit Cortex®-M0 CPU, frequency up to 48 MHz
2. Memories
– 16 to 256 Kbytes of Flash memory
– 4 to 32 Kbytes of SRAM with HW parity
3. CRC calculation unit
4. Reset and power management
– Digital & I/Os supply: VDD = 2.4 V to 3.6 V
– Analog supply: VDDA = VDD to 3.6 V
– Power-on/Power down reset (POR/PDR)
– Low power modes: Sleep, Stop, Standby
5. Clock management
– 4 to 32 MHz crystal oscillator
– 32 kHz oscillator for RTC with calibration
– Internal 8 MHz RC with x6 PLL option
– Internal 40 kHz RC oscillator
6. Up to 55 fast I/Os
– All mappable on external interrupt vectors
– Up to 55 I/Os with 5V tolerant capability
7. 5-channel DMA controller
8. One 12-bit, 1.0 µs ADC (up to 16 channels)
– Conversion range: 0 to 3.6 V
– Separate analog supply: 2.4 V to 3.6 V
9. Calendar RTC with alarm and periodic wakeup from Stop/Standby
10. 11 timers
– One 16-bit advanced-control timer for six-channel PWM output
– Up to seven 16-bit timers, with up to four IC/OC, OCN, usable for IR control decoding
– Independent and system watchdog timers
– SysTick timer
11. Communication interfaces
– Up to two I2C interfaces
– Fast Mode Plus (1 Mbit/s) support on one or two I/Fs, with 20 mA current sink
– SMBus/PMBus support (on single I/F)
– Up to six USARTs supporting master synchronous SPI and modem control; one with auto baud rate detection
– Up to two SPIs (18 Mbit/s) with 4 to 16 programmable bit frames
12. Serial wire debug (SWD)
13. All packages ECOPACK®2
3. Application
1. Program control
2. User Interface
3. Handheld devices
4. A/V receiver
5. Digital Television
6. PC peripherals
7. game
8. GPS platform
9. Industrial application
10. PLC
11. Inverter
12. printer
13. scanner
14. Alarm system
15. Video intercom
16. HVAC
4. Pin configuration
5. The device has the following features
1. 4 to 32 Kbytes of embedded SRAM accessed (read/write) at CPU clock speed with 0 wait states and featuring embedded parity checking with exception generation for failcritical applications.
2. The non-volatile memory is divided into two arrays:
– 16 to 256 Kbytes of embedded Flash memory for programs and data
– Option bytes The option bytes are used to write-protect the memory (with 4 KB granularity) and/or readout-protect the whole memory with the following options:
– Level 0: no readout protection
– Level 1: memory readout protection, the Flash memory cannot be read from or written to if either debug features are connected or boot in RAM is selected
– Level 2: chip readout protection, debug features (Cortex®-M0 serial wire) and boot in RAM selection disabled
6. Cyclic redundancy check calculation unit
The CRC (cyclic redundancy check) calculation unit is used to get a CRC code using a configurable generator polynomial value and size. Among other applications, CRC-based techniques are used to verify data transmission or storage integrity. In the scope of the EN/IEC 60335-1 standard, they offer a means of verifying the Flash memory integrity. The CRC calculation unit helps compute a signature of the software during runtime, to be compared with a reference signature generated at linktime and stored at a given memory location.
Related Products
Search Part number : "STM3" Included word is 40
| Part Number | Manufacturer | Price | Quantity | Description |
| --- | --- | --- | --- | --- |