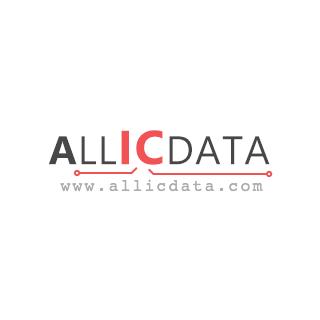 | | |
| --- | --- |
| Allicdata Part #: | 497-6288-ND |
| Manufacturer Part#: | STM32F103CBT6 |
| Price: | $ 4.45 |
| Product Category: | Integrated Circuits (ICs) |
| Manufacturer: | STMicroelectronics |
| Short Description: | IC MCU 32BIT 128KB FLASH 48LQFP |
| More Detail: | ARM® Cortex®-M3 STM32F1 Microcontroller IC 32-Bit ... |
| DataSheet: | STM32F103CBT6 Datasheet/PDF |
| Quantity: | 4330 |
| | |
| --- | --- |
| 1 +: | $ 4.05090 |
| 10 +: | $ 3.65967 |
| 100 +: | $ 3.03005 |
| 500 +: | $ 2.63850 |
| 1000 +: | $ 2.29805 |
Specifications
| | |
| --- | --- |
| Series: | STM32F1 |
| Packaging: | Tray  |
| Part Status: | Active |
| Core Processor: | ARM® Cortex®-M3 |
| Core Size: | 32-Bit |
| Speed: | 72MHz |
| Connectivity: | CANbus, I²C, IrDA, LINbus, SPI, UART/USART, USB |
| Peripherals: | DMA, Motor Control PWM, PDR, POR, PVD, PWM, Temp Sensor, WDT |
| Number of I/O: | 37 |
| Program Memory Size: | 128KB (128K x 8) |
| Program Memory Type: | FLASH |
| EEPROM Size: | -- |
| RAM Size: | 20K x 8 |
| Voltage - Supply (Vcc/Vdd): | 2 V ~ 3.6 V |
| Data Converters: | A/D 10x12b |
| Oscillator Type: | Internal |
| Operating Temperature: | -40°C ~ 85°C (TA) |
| Package / Case: | 48-LQFP |
| Base Part Number: | STM32F103 |
Description
Due to market price fluctuations, if you need to purchase or consult the price. You can contact us or emial to us: sales@allicdata.com
The STM32F103CBT6 is a commonly used Microcontroller in the embedded space. It is an ARM Cortex-M3 processor that is very suitable for various electronics projects. This chip can be broadly applied to the majority of the 8-bit and 16-bit embedded microcontrollers systems by providing rich peripheral resources. Additionally, STM32F103CBT6 can be used in the markets like industry control, automotive electronics, medical and health, audio and video equipments, intelligent instruments, security and other embedded industry areas.
The STM32F103CBT6 uses a 32-bit Arm Cortex-M3 processor core that runs at frequencies up to 72MHz. When running at 56MHz, it can achieve a performance of 102 DMIPS/ 1.25 DMIPS/MHz. The processor further integrates an internal UART, ROM, RAM and is accompanied by 1KB ROM and 20KB SRAM. It also features many features:
Internal Program Memory: 8 KByte ROM
Internal Data Memory: 20 KByte SRAM
I/O Pins: 51 Pins
Clock sources: Internal RC oscillator, external oscillator
On-chip Peripherals: ADC, USART, USB, Timer, DAC, I2C, CAN, external interfaces, 15 PWM channels
Flash Program Memory: 128KByte or 256KByte or 512KByte
Data Flash Memory: up to 512KByte
Power Consumption: ActiveMode 1.5mA@72MHz, Sleep mode 0.95mA@72MHz, Stop Mode 0.65mA@72MHz
STM32F103CBT6 is powerful enough for audiovisual and automotive applications, high precision image and sound processing, sensor integration, and communications. It provides flexible peripheral configuration and a wide range of timer/peripheral functionality, allowing customized implementations. It is capable of controlling various external peripherals and sensors using the various integrated communication protocols.
The STM32F103CBT6 offers an extensive list of general-purpose I/O pins, a variety of communication peripherals (I2C, CAN, SPI, UART, CAN), a 12-bit ADC, and an external interface (DSI/HDMI) which allows the chip to be used in car clusters, audio systems, camera systems, and gaming consoles. The chip also has a built-in DMA controller, which makes it easy to manage multiple data transfers with minimal CPU involvement, allowing for faster and more powerful applications. Furthermore, it has a USB 2.0 interface, which enables the integration of USB devices such as joysticks and game controllers.
STM32F103CBT6 contains hardware-based modules for communication protocols for CAN and USB, allowing for an easy integration with a wide range of peripherals. The chip also offers support for micro SD card slot, allowing the user to expand the code size and store data while in-flight. The chip supports EPROM and serial downloading of code, allowing data to be moved quickly and easily to the device.
The working principle of the STM32F103CBT6 is quite simple. It contains internal processors, memories, timers/counters, I/O pins, communication channels and peripheral functions. The processor can be used to control various external peripherals and sensors, by communicating between the peripherals and the processor using the various internal communication protocols. The communication protocols includes I2C, CAN, SPI, UART, etc. Other peripherals like timers, PWM channels and DACs are used to provide necessary functionalities like pulse-width modulation and digital-to-analog conversion. The external peripherals like USB or CAN can be interfaced to the device using the appropriate communication protocol. The codes for these peripherals are stored in the internal memory, and depending on the configuration, either flash program memory or data flash memory can be used to store them.
The STM32F103CBT6 has numerous features and powerful performance, making it one of the most popular micro-controllers in the embedded space. It has a wide range of applications in the market, from automotive electronics and industry control, to audio and video equipments, intelligent instruments and security. Its powerful processor and wide range of communication peripherals make it an ideal solution for many applications. Furthermore, its simple working principle makes it easy to understand and use for new developers and engineers.
The specific data is subject to PDF, and the above content is for reference
Related Products
Search Part number : "STM3" Included word is 40
| Part Number | Manufacturer | Price | Quantity | Description |
| --- | --- | --- | --- | --- |