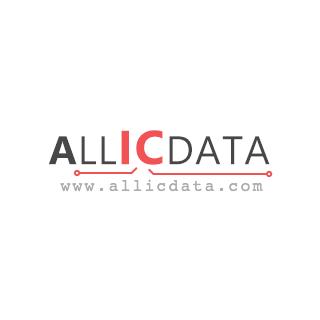 | | |
| --- | --- |
| Allicdata Part #: | 497-6442-ND |
| Manufacturer Part#: | STM32F103ZET6 |
| Price: | $ 0.00 |
| Product Category: | Integrated Circuits (ICs) |
| Manufacturer: | STMicroelectronics |
| Short Description: | IC MCU 32BIT 512KB FLASH 144LQFP |
| More Detail: | ARM® Cortex®-M3 STM32F1 Microcontroller IC 32-Bit ... |
| DataSheet: | STM32F103ZET6 Datasheet/PDF |
| Quantity: | 5965 |
Specifications
| | |
| --- | --- |
| Series: | STM32F1 |
| Packaging: | Tray  |
| Part Status: | Active |
| Core Processor: | ARM® Cortex®-M3 |
| Core Size: | 32-Bit |
| Speed: | 72MHz |
| Connectivity: | CANbus, I²C, IrDA, LINbus, SPI, UART/USART, USB |
| Peripherals: | DMA, Motor Control PWM, PDR, POR, PVD, PWM, Temp Sensor, WDT |
| Number of I/O: | 112 |
| Program Memory Size: | 512KB (512K x 8) |
| Program Memory Type: | FLASH |
| EEPROM Size: | -- |
| RAM Size: | 64K x 8 |
| Voltage - Supply (Vcc/Vdd): | 2 V ~ 3.6 V |
| Data Converters: | A/D 21x12b; D/A 2x12b |
| Oscillator Type: | Internal |
| Operating Temperature: | -40°C ~ 85°C (TA) |
| Package / Case: | 144-LQFP |
| Base Part Number: | STM32F103 |
Description
Due to market price fluctuations, if you need to purchase or consult the price. You can contact us or emial to us: sales@allicdata.com
.
In this article, we will focus on STM32F103ZET6 application field and working principles. It is a 32-bit Arm Cortex-M3 core microcontroller which is also part of the STM32 family. It has high performance, low power consumption and high levels of integration. The STM32F103ZET6 is a popular choice for many embedded applications because of its rich feature set, small package size and low cost. It has also become a popular choice for hobbyists, makers and DIYers due to its easy-to-use development boards and its wide availability.
In terms of applications, STM32F103ZET6 is widely used in embedded systems such as industrial automation, medical equipment, factory automation, automotive field, consumer electronics, and the Internet of Things. It can be used to control various sensors and actuators, to process signals and to store data. In addition, it is ideal for applications that require real-time processing, such as audio and video applications.
In terms of its working principles, STM32F103ZET6 is based on the Arm Cortex-M3 architecture, which provides 32-bit instruction sets with a high level of performance and power efficiency. The Cortex-M3 architecture enables the microcontroller to perform sophisticated tasks such as math operations, vector manipulation, DSP mathematics, digital signal processing and Q-learning. Additionally, the integrated peripherals and dedicated peripherals enable a wide range of functions.
The STM32F103ZET6 also comes with a set of onboard peripherals such as an ADC, timer, RTC, DMA, and DSC. These peripherals provide powerful capabilities for controlling and networking devices. Furthermore, the STM32F103ZET6 also supports up to four communication interfaces (UART, SPI, I2C, and CAN) along with I/O expansion pins. This allows developers to extend their application easily.
Finally, a wide range of development tools and software support are available for STM32F103ZET6. Popular firmware company offers RTOS specific to the STM32 family as well as hardware debugging tools such as ST-LINK and ST-LINK/v2 programmers. Additionally, the STM32CubeMX and STM32CubeIDE integrated development environments provide easy access to the software and development tools associated with the microcontroller.
In conclusion, the STM32F103ZET6 offers a highly integrated, low-energy, and low-cost choice for embedded applications. Its onboard peripherals, communication interfaces, and rich processor capabilities make it suitable for many different types of applications where real-time processing, control and networking are required. This microcontroller is also supported by a wide variety of development tools.
The specific data is subject to PDF, and the above content is for reference
Related Products
Search Part number : "STM3" Included word is 40
| Part Number | Manufacturer | Price | Quantity | Description |
| --- | --- | --- | --- | --- |