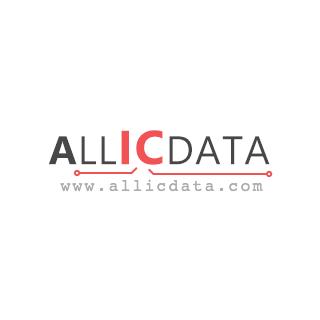 | | |
| --- | --- |
| Allicdata Part #: | 497-14054-ND |
| Manufacturer Part#: | STM32F429IIT6 |
| Price: | $ 0.00 |
| Product Category: | Integrated Circuits (ICs) |
| Manufacturer: | STMicroelectronics |
| Short Description: | IC MCU 32BIT 2MB FLASH 176LQFP |
| More Detail: | ARM® Cortex®-M4 STM32F4 Microcontroller IC 32-Bit ... |
| DataSheet: | STM32F429IIT6 Datasheet/PDF |
| Quantity: | 2674 |
Specifications
| | |
| --- | --- |
| Series: | STM32F4 |
| Packaging: | Tray  |
| Part Status: | Active |
| Core Processor: | ARM® Cortex®-M4 |
| Core Size: | 32-Bit |
| Speed: | 180MHz |
| Connectivity: | CANbus, EBI/EMI, Ethernet, I²C, IrDA, LINbus, SPI, UART/USART, USB OTG |
| Peripherals: | Brown-out Detect/Reset, DMA, I²S, LCD, POR, PWM, WDT |
| Number of I/O: | 140 |
| Program Memory Size: | 2MB (2M x 8) |
| Program Memory Type: | FLASH |
| EEPROM Size: | -- |
| RAM Size: | 256K x 8 |
| Voltage - Supply (Vcc/Vdd): | 1.8 V ~ 3.6 V |
| Data Converters: | A/D 24x12b, D/A 2x12b |
| Oscillator Type: | Internal |
| Operating Temperature: | -40°C ~ 85°C (TA) |
| Package / Case: | 176-LQFP |
| Supplier Device Package: | 176-LQFP (24x24) |
| Base Part Number: | STM32F429 |
Description
Due to market price fluctuations, if you need to purchase or consult the price. You can contact us or emial to us: sales@allicdata.com
The STM32F429IIT6 is a medium-performance, microcontroller-based embedded system that is widely used in a diverse range of applications. This type of controller, based on a 16-bit Arm Cortex-M4 core, offers a high level of performance, energy-efficiency, and flexibility.
Application Field
The STM32F429IIT6 can be used in a wide range of applications, from consumer electronics to industrial automation, medical and scientific equipment to home automation. It is also used for applications such as automotive, robotics, mobile phones and other consumer products. It is also used for smart meters and for various forms of wireless communication. The design of the STM32F429IIT6 can help to build cost-effective systems, as it relieves the user of the task of developing complex controllers. The STM32F429IIT6 is designed to be easy to use and integrate into a variety of systems.The STM32F429IIT6 is suitable for applications that require a combination of high performance, low power consumption and cost effectiveness. It is also suitable for applications that demand a reliable and robust controller with a small footprint. The STM32F429IIT6 can be used in many industrial applications such as motion control, industrial automation and process control systems. It is also used in medical and scientific instruments, building control systems, automotive and aircraft navigation systems.
Working Principle
The STM32F429IIT6 operates on a 16-bit Arm Cortex-M4 core and is built on a modular architecture. It incorporates several features that make it suitable for a variety of applications, including a bus matrix, static random access memory (SRAM) controller, external memory interface, timer/counters and a real-time clock (RTC). The STM32F429IIT6 is programmable using the C language. The microcontroller can be programmed using a variety of development environments such as IAR Embedded Workbench, Keil uVision, and other similar commercial and open source development tools. The code is compiled into machine code and then flashed into the device. The STM32F429IIT6 uses an 8-bit timer/counter for timing operations and an 8-bit analog-to-digital converter (ADC) for analog to digital conversion. It also includes a 32-bit communication interface that allows the microcontroller to communicate with external devices like sensors and other computing systems. The STM32F429IIT6 also incorporates a digital filter system to eliminate digital noise and reduce EMI noise. The filter is used to optimize the system\'s performance in areas such as data conversion, data transfer speed and system design. The STM32F429IIT6 is a complete system on a chip solution that can be used in a variety of applications. It is designed to be highly efficient and reliable, offering excellent performance with low power consumption.
The specific data is subject to PDF, and the above content is for reference
Related Products
Search Part number : "STM3" Included word is 40
| Part Number | Manufacturer | Price | Quantity | Description |
| --- | --- | --- | --- | --- |