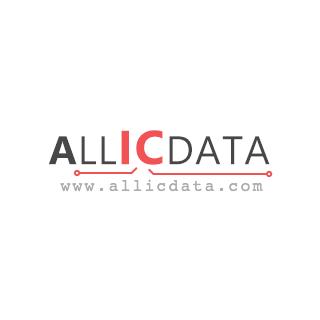 | | |
| --- | --- |
| Allicdata Part #: | 497-16241-ND |
| Manufacturer Part#: | STM32F479NIH6 |
| Price: | $ 11.80 |
| Product Category: | Integrated Circuits (ICs) |
| Manufacturer: | STMicroelectronics |
| Short Description: | IC MCU 32BIT 2MB FLASH 216TFBGAARM® Cortex®-M4 STM... |
| More Detail: | N/A |
| DataSheet: | STM32F479NIH6 Datasheet/PDF |
| Quantity: | 219 |
| | |
| --- | --- |
| 1 +: | $ 10.72890 |
| 10 +: | $ 9.85824 |
| 100 +: | $ 8.32608 |
| 500 +: | $ 7.40663 |
Specifications
| | |
| --- | --- |
| Series: | STM32F4 |
| Packaging: | Tray  |
| Part Status: | Active |
| Applications: | -- |
| Core Processor: | ARM® Cortex®-M4 |
| Core Size: | 32-Bit |
| Speed: | 180MHz |
| Controller Series: | -- |
| Connectivity: | CANbus, EBI/EMI, Ethernet, I²C, IrDA, LINbus, SAI, SDIO, SPI, UART/USART, USB, USB OTG |
| Peripherals: | Brown-out Detect/Reset, DMA, I²S, LCD, POR, PWM, WDT |
| Interface: | -- |
| Number of I/O: | 161 |
| Program Memory Size: | 2MB (2M x 8) |
| Voltage - Supply: | -- |
| Program Memory Type: | FLASH |
| EEPROM Size: | -- |
| Mounting Type: | -- |
| RAM Size: | 384K x 8 |
| Voltage - Supply (Vcc/Vdd): | 1.7 V ~ 3.6 V |
| Data Converters: | A/D 24x12b, D/A 2x12b |
| Oscillator Type: | Internal |
| Operating Temperature: | -40°C ~ 85°C (TA) |
| Package / Case: | 216-TFBGA |
| Supplier Device Package: | 216-TFBGA (13x13) |
| Base Part Number: | -- |
Description
Due to market price fluctuations, if you need to purchase or consult the price. You can contact us or emial to us: sales@allicdata.com
The STM32F479NIH6 is a powerful embedded microcontroller specifically designed to provide users with the highest level of performance, flexibility and stability. It is an ideal solution for Internet of Things (IoT) applications, industrial control, medical, printing and other embedded applications. It offers a wide range of features such as a huge amount of on-chip capabilities, including more than 100 timers, five UARTs, three SPIs and five ADCs, for almost any kind of application.
The STM32F479NIH6 provides users with an advanced core architecture which provides a low active power consumption but a high performance, making it suitable for many demanding applications. The STM32F479NIH6 comes with an ARM Cortex-M4 core coupled with 32-bit floating point unit (FPU) and 1 Mbyte of Flash memory, which allows users to develop sophisticated applications that use rich graphics and audio. The dedicated header-less 1-wire programming gives users the freedom they need to get up and running quickly.
The STM32F479NIH6 microcontroller is capable of handling communication interface protocols such as CAN, I2C, MMC/SD, and Ethernet, so it can be used in various field applications. It can be used in automotive, networked industrial, and medical device applications, due to its capability to handle a wide range of communication systems. This microcontroller can also be used for avionic, agriculture, and home automation systems.
The STM32F479NIH6 is especially suitable for industrial automation applications. It is capable of handling and controlling both digital and analog inputs from sensors and other devices, as well as providing control to the desired outputs such as motors, heaters, pumps, drivers and valves. It can also be used for temperature protection and data analysis. It is also capable of working with RTOSs, such as FreeRTOS, to ensure optimal control performance.
The STM32F479NIH6 microcontroller also provides powerful integrated peripherals such as LCD controller, audio codec, and USB 2.0 interface. The LCD controller supports VGA, QVGA, and Touchscreens for graphical human-machine interface (HMI) design. The audio codec supports features such as multi-channel encoding, sample rate conversion and equalizer for sound processing applications. The USB 2.0 interface provides a powerful hub for connecting and connecting multiple USB peripheral devices to the microcontroller.
The STM32F479NIH6 provides a great feature set and flexibility and is an ideal solution for a wide range of embedded applications, ranging from industrial automation and medical equipment to automotive, avionic and military systems. The combination of high performance, large amount of on-chip capabilities, integrated peripherals and ease of programming make this microcontroller a great choice for almost any kind of application.
The specific data is subject to PDF, and the above content is for reference
Related Products
Search Part number : "STM3" Included word is 40
| Part Number | Manufacturer | Price | Quantity | Description |
| --- | --- | --- | --- | --- |