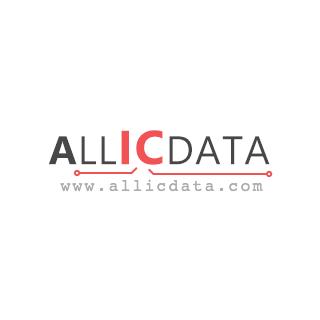 NRF52832-QFAA-R RF/IF and RFID

Allicdata Part #:

1490-1052-2-ND

Manufacturer Part#:

NRF52832-QFAA-R

Price:
$ 1.80
Product Category:

RF/IF and RFID

Manufacturer:
Nordic Semiconductor ASA
Short Description:
IC RF TXRX+MCU BLUETOOTH 48QFNIC RF TxRx + MCU Blu...
More Detail:
N/A
DataSheet:
NRF52832-QFAA-R Datasheet/PDF
Quantity:
210000
Specifications
| | |
| --- | --- |
| Series: | -- |
| Packaging: | Tape & Reel (TR)  |
| Part Status: | Active |
| Type: | TxRx + MCU |
| RF Family/Standard: | Bluetooth, General ISM > 1GHz |
| Protocol: | ANT, Bluetooth v4.1 |
| Modulation: | GFSK |
| Frequency: | 2.4GHz |
| Data Rate (Max): | 2Mbps |
| Power - Output: | 4dBm |
| Sensitivity: | -96dBm |
| Memory Size: | 512kB Flash, 64kB RAM |
| Serial Interfaces: | I²C, SPI, UART |
| GPIO: | 32 |
| Voltage - Supply: | 1.7 V ~ 3.6 V |
| Current - Receiving: | 5.5mA ~ 10.4mA |
| Current - Transmitting: | 5.5mA ~ 15.2mA |
| Operating Temperature: | -40°C ~ 85°C |
| Package / Case: | 48-VFQFN Exposed Pad |
| Base Part Number: | -- |
Description
Due to market price fluctuations, if you need to purchase or consult the price. You can contact us or emial to us: sales@allicdata.com
The NRF52832-QFAA-R is an example of RF Transceiver ICs. It is a Bluetooth Ready System for low energy applications.
This IC offers development flexibility compared to off-the-shelf solutions due to its expandable nature. It comes with a range of supported RF applications that include IoT, automotive, medical and RFID applications. The IC is suitable for use in sectors that require high performance, energy efficiency and cost control.
The main benefits of using the NRF52832-QFAA-R can be stated as follows:
Development flexibility: The NRF52832-QFAA-R offers developers the flexibility to customise their applications. The IC can be easily integrated into any type of application, which offers great potential for innovation and competition.

Flexible power supply: The NRF52832-QFAA-R can be powered by either a 3V or 5V power supply, eliminating the need for external power sources.

Radio Frequency performance: The IC uses various techniques, such as frequency hopping and data rate/power adjustments to improve its radio frequency performance. It also offers high-quality reception and transmission, ensuring it works well in diverse environments.

Energy efficiency: The IC's energy efficiency design ensures that it consumes up to 10% less current than similar products on the market.
In addition to the benefits of using the NRF52832-QFAA-R, it is important to understand its working principle. This IC is based on a BLE 4.2 protocol stack, which ensures the highest possible wireless performance.
Once the IC has been integrated into an application, it is then configured with a set of parameters, such as the connection parameters, power settings and data rates. Once configured, the IC starts to broadcast and exchange data with other BLE devices. The data packets are then sent and received using the radio frequency protocol, such as Bluetooth Low Energy (BLE) or Wi-Fi.
The NRF52832-QFAA-R can also be used with a range of other ICs, such as the NRF52x38 family, as a two-way radio frequency transceiver for communication between different types of devices. This enables the IC to accommodate the requirements of various application fields, including medical, automotive, aviation and industrial.
In conclusion, the NRF52832-QFAA-R is a powerful and cost-effective transceiver IC that is capable of providing high-quality reception and transmission. It is suitable for use in application fields that require high performance and energy efficiency. It can be easily integrated into a variety of applications, thanks to its flexibility and customizable design.
The specific data is subject to PDF, and the above content is for reference
Related Products
Search Part number : "NRF5" Included word is 40
| Part Number | Manufacturer | Price | Quantity | Description |
| --- | --- | --- | --- | --- |