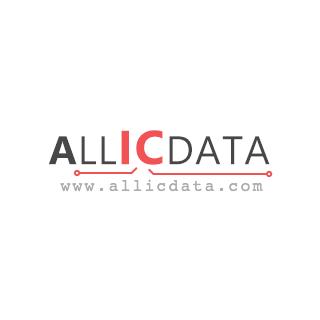 | | |
| --- | --- |
| Allicdata Part #: | 296-15990-ND |
| Manufacturer Part#: | TMS320F2812PGFA |
| Price: | $ 0.00 |
| Product Category: | Integrated Circuits (ICs) |
| Manufacturer: | Texas Instruments |
| Short Description: | IC MCU 32BIT 256KB FLASH 176LQFPC28x C2000™ C28x F... |
| More Detail: | N/A |
| DataSheet: | TMS320F2812PGFA Datasheet/PDF |
| Quantity: | 50 |
Specifications
| | |
| --- | --- |
| Series: | C2000™ C28x Fixed-Point |
| Packaging: | Tray  |
| Part Status: | Active |
| Applications: | -- |
| Core Processor: | C28x |
| Core Size: | 32-Bit |
| Speed: | 150MHz |
| Controller Series: | -- |
| Connectivity: | CANbus, EBI/EMI, McBSP, SCI, SPI, UART/USART |
| Peripherals: | DMA, POR, PWM, WDT |
| Interface: | -- |
| Number of I/O: | 56 |
| Program Memory Size: | 256KB (128K x 16) |
| Voltage - Supply: | -- |
| Program Memory Type: | FLASH |
| EEPROM Size: | -- |
| Mounting Type: | -- |
| RAM Size: | 18K x 16 |
| Voltage - Supply (Vcc/Vdd): | 1.81 V ~ 2 V |
| Data Converters: | A/D 16x12b |
| Oscillator Type: | Internal |
| Operating Temperature: | -40°C ~ 85°C (TA) |
| Package / Case: | 176-LQFP |
| Supplier Device Package: | 176-LQFP (24x24) |
| Base Part Number: | TMS320F2812 |
Description
Due to market price fluctuations, if you need to purchase or consult the price. You can contact us or emial to us: sales@allicdata.com
The TMS320F2812PGFA microcontroller is a member of Texas Instruments' C2000 family of high-performance, low-power microcontrollers. These microcontrollers are based on the TMS320F2812, a 32-bit RISC processor that offers improved performance, lower cost and higher reliability than other 16- and 32-bit microcontrollers. The PGFA version of the microcontroller features an on-chip FLASH memory, making it ideal for applications such as audio, video, and data processing.
The TMS320F2812PGFA is targeted at microcontroller applications such as industrial automation, motor control, and embedded control. This microcontroller is well suited for smart and high performance motor control applications, such as motor drive systems, machine automation, and embedded control, thanks to its excellent instruction set and on-chip flash. The TMS320F2812PGFA also supports a wide variety of communication protocols, making it ideal for applications that require real-time control and data transfer such as process control and data acquisition.
The TMS320F2812PGFA microcontroller offers an outstanding combination of powerful processor performance, a full set of on-chip peripherals, and advanced memory management capabilities. The F2812 device offers a 32-bit RISC architecture, with a 16-bit instruction set, as well as an on-chip FLASH memory and various important peripherals such as I2C communication interface and analog-to-digital converter.
The F2812's on-chip memory can hold up to 16K words of data and 128K words of program memory.The maximum instruction execution frequency is 24 MHz and it can also use 8/16/32-bit operations to provide a high level of application versatility. A self-start system initializes the chip upon power-up, allowing for fast development times and system startup.
The F2812 includes an Inter-Integrated Circuit (I2C) communication interface that supports multiple types of communication protocols, such as SPI, UART, and CAN. The I2C interface allows for communication between the F2812 and external devices. Additionally, the F2812 includes an analog-to-digital converter (ADC) that can be used to interface with analog sensors or other low-voltage/low-frequency audio and video signals. The on-chip analogue-to-digital converter supports up to 10 bps speed and allows measurements to be taken quickly and accurately.
The F2812 provides a wide range of features for processing and low power sleep mode for energy-efficient operation. The on-chip power management allows the microcontroller to enter into various low power states to reduce power consumption. The device also provides several watchdogs and system reset features for added reliability. In addition, the F2812 provides interrupt capability for faster processing and reaction time to external stimulus.
The TMS320F2812PGFA offers the flexibility and power to make it an ideal choice for a wide range of embedded applications. It can provide a variety of digital, analog, and communications solutions at an attractive price. The F2812's unique combination of features make it suitable for any number of applications where low power, performance and robustness are required.
The specific data is subject to PDF, and the above content is for reference
Related Products
Search Part number : "TMS3" Included word is 40
| Part Number | Manufacturer | Price | Quantity | Description |
| --- | --- | --- | --- | --- |