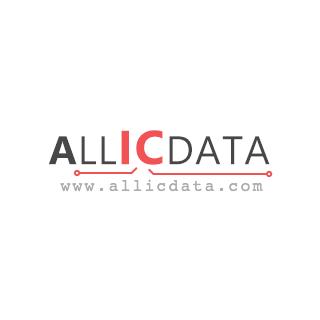 ISO7842DWWR Isolators

Allicdata Part #:

296-44217-2-ND

Manufacturer Part#:

ISO7842DWWR

Price:
$ 0.00
Product Category:

Isolators

Manufacturer:
Texas Instruments
Short Description:
DGTL ISO 5.7KV GEN PURP 16SOICGeneral Purpose Digi...
More Detail:
N/A
DataSheet:
ISO7842DWWR Datasheet/PDF
Quantity:
1000
Specifications
| | |
| --- | --- |
| Series: | -- |
| Packaging: | Tape & Reel (TR)  |
| Part Status: | Active |
| Technology: | Capacitive Coupling |
| Type: | General Purpose |
| Isolated Power: | No |
| Number of Channels: | 4 |
| Inputs - Side 1/Side 2: | 2/2 |
| Channel Type: | Unidirectional |
| Voltage - Isolation: | 5700Vrms |
| Common Mode Transient Immunity (Min): | 100kV/µs |
| Data Rate: | 100Mbps |
| Propagation Delay tpLH / tpHL (Max): | 16ns, 16ns |
| Pulse Width Distortion (Max): | 4.1ns |
| Rise / Fall Time (Typ): | 1.7ns, 1.9ns |
| Voltage - Supply: | 2.25 V ~ 5.5 V |
| Operating Temperature: | -55°C ~ 125°C |
| Mounting Type: | Surface Mount |
| Package / Case: | 16-SOIC (0.551", 14.00mm Width) |
| Supplier Device Package: | 16-SOIC |
| Base Part Number: | -- |
Description
Due to market price fluctuations, if you need to purchase or consult the price. You can contact us or emial to us: sales@allicdata.com
ISO7842DWWR is a kind of digital isolator. Digital isolation is necessary in many application fields, from medical systems to motor drives and industrial automation. It helps to protect systems against higher voltage levels and also helps to reduce noise and interference. The ISO7842DWWR isolator combines industry standard low-level logic signals with integrated galvanic isolation technology. This enables safe and reliable communication of data between any two voltage domains.
The ISO7842DWWR isolator works on a principle known as galvanic divorce, which isolates two electric circuits by introducing a non-conductive barrier between them. This isolator presents no physical electrical connection between the input and the output, while providing a highly secure transmission of digital signals across the isolation barrier. It also applies a dedicated noise filter to reject noise, thus preventing transients and interference from crossing the barrier.
The ISO7842DWWR isolator is widely used in safety-critical applications, such as medical and communication systems. It can be used to secure communication between integrated circuit systems, such as between a microcontroller and an embedded system on a system on a chip (SoC). It is also used in automotive systems, industrial controllers, machine controllers, and many other applications. It can also be used to shield sensitive systems from electrical noise and interference.
The ISO7842DWWR isolator is built on a CMOS process, and is designed with very low power consumption. It has an integrated power supply configuration, and is designed for low-level communication signals, usually between 0 and 5 volts. It has fast propagation delay between the input and the output, and is able to provide a data transfer speed of up to 25 Mbps. The ISO7842DWWR isolator also features an integrated ESD (electrostatic discharge) protection.
The ISO7842DWWR isolator is a powerful and reliable digital isolator that provides an efficient way to communicate between two voltage domains. Its combination of integrated galvanic isolation barrier and noise attenuation capabilities provide safe and secure data transmission and eliminates any potential data corruption from higher voltage levels or noise sources. It is ideal for applications that require a low power consumption, fast data transfer speed, and integrated ESD protection.
The specific data is subject to PDF, and the above content is for reference
Related Products
Search Part number : "ISO7" Included word is 40
| Part Number | Manufacturer | Price | Quantity | Description |
| --- | --- | --- | --- | --- |