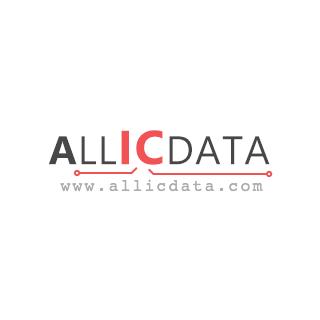 | | |
| --- | --- |
| Allicdata Part #: | MCF52259CAG80-ND |
| Manufacturer Part#: | MCF52259CAG80 |
| Price: | $ 0.00 |
| Product Category: | Integrated Circuits (ICs) |
| Manufacturer: | NXP USA Inc |
| Short Description: | IC MCU 32BIT 512KB FLASH 144LQFP |
| More Detail: | Coldfire V2 MCF5225x Microcontroller IC 32-Bit 80M... |
| DataSheet: | MCF52259CAG80 Datasheet/PDF |
| Quantity: | 2401 |
Specifications
| | |
| --- | --- |
| Series: | MCF5225x |
| Packaging: | Tray  |
| Part Status: | Active |
| Core Processor: | Coldfire V2 |
| Core Size: | 32-Bit |
| Speed: | 80MHz |
| Connectivity: | CANbus, EBI/EMI, Ethernet, I²C, QSPI, UART/USART, USB OTG |
| Peripherals: | DMA, LVD, POR, PWM, WDT |
| Number of I/O: | 96 |
| Program Memory Size: | 512KB (512K x 8) |
| Program Memory Type: | FLASH |
| EEPROM Size: | -- |
| RAM Size: | 64K x 8 |
| Voltage - Supply (Vcc/Vdd): | 3 V ~ 3.6 V |
| Data Converters: | A/D 8x12b |
| Oscillator Type: | Internal |
| Operating Temperature: | -40°C ~ 85°C (TA) |
| Package / Case: | 144-LQFP |
| Supplier Device Package: | 144-LQFP (20x20) |
| Base Part Number: | MCF52259 |
Description
Due to market price fluctuations, if you need to purchase or consult the price. You can contact us or emial to us: sales@allicdata.com
The MCF52259CAG80 is a low-power microcontroller from the ColdFire family, based on the ColdFire V2 core. It is a 32-bit microcontroller with an 8-bit external bus interface and Memory Protection Unit. It is ideal for low-power, low-end embedded applications. It includes an on-chip non-volatile memory (NVRAM) and various peripherals as well as a range of performance enhancements.
The MCF52259CAG80 is often used in embedded systems including medical, industrial, automotive, and home automation applications. It has been used in energy systems and monitoring, automotive control, smart meters, robotics, HVAC, security and surveillance, and audio/video systems. It is also suitable for gaming, home appliances, factory automation, motion control, and process control.
The MCF52259CAG80 has a maximum clock speed of 80 MHz and operates from 1.8V to 3.3V depending on the application. It supports a wide range of memory technology, including SRAM, Flash, ROM, and non-volatile memory. It has a robust interrupt system and features a vector table for direct vector-based access that powers a variety of interrupts. The device also features a high-purity bus for higher data throughput.
The MCF52259CAG80 has a number of features that help it meet the demands of a wide range of embedded applications. It is equipped with two UARTs, two serial ports, two CAN ports, three SPI ports, four I2C ports, and sixteen GPIO pins. It also has a 12-bit ADC, an ISO7816 compliant Smart Card interface, a 8-channel Timer/Counter, and an 8-channel event/message unit. It supports various bus formats including PCMCIA, CompactFlash, and SmartMedia. The device also features a trace buffer for debugging and includes a hardware breakpoint unit.
The MCF52259CAG80 also features real-time support capabilities, including support for 8/16bit timer/counter interrupts, a comprehensive compare/capture unit, and 1kHz to 96kHz pulse width modulating. It also supports four independent watchdog timers and a self-test system. The device also has various power management features, including the ability to power-up and power-down peripheral modules.
The main working principle of the MCF52259CAG80 is to carry out various tasks according to the instructions written in its internal memory. Most operations are directly executed by the processor, while certain specialized operations are designed to be carried out in conjunction with peripherals. The processor fetches an instruction from the program memory and executes it. Then, using the address and data buses, it either reads from or writes to specific areas of memory. The processor can also communicate with external peripherals, such as a keyboard, and send signals to activate peripherals, such as the display, or the printer.
In conclusion, the MCF52259CAG80 is an ideal microcontroller for low-power embedded applications. Its range of features and performance enhancements make it suitable for a variety of applications across different industries. Its fast clock speed and high-purity bus allow for high data throughput and low power consumption, making it an ideal choice for a variety of embedded systems.
The specific data is subject to PDF, and the above content is for reference
Related Products
Search Part number : "MCF5" Included word is 40
| Part Number | Manufacturer | Price | Quantity | Description |
| --- | --- | --- | --- | --- |