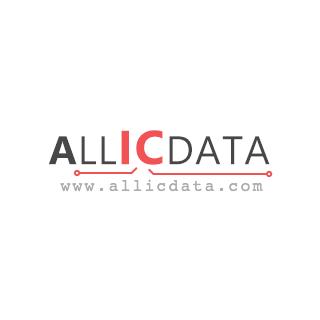 | | |
| --- | --- |
| Allicdata Part #: | MK60FN1M0VLQ15-ND |
| Manufacturer Part#: | MK60FN1M0VLQ15 |
| Price: | $ 10.75 |
| Product Category: | Integrated Circuits (ICs) |
| Manufacturer: | NXP USA Inc |
| Short Description: | IC MCU 32BIT 1MB FLASH 144LQFP |
| More Detail: | ARM® Cortex®-M4 Kinetis K60 Microcontroller IC 32-... |
| DataSheet: | MK60FN1M0VLQ15 Datasheet/PDF |
| Quantity: | 375 |
| | |
| --- | --- |
| 1 +: | $ 9.76500 |
| 10 +: | $ 8.97309 |
| 100 +: | $ 7.57855 |
Specifications
| | |
| --- | --- |
| Series: | Kinetis K60 |
| Packaging: | Tray  |
| Part Status: | Active |
| Core Processor: | ARM® Cortex®-M4 |
| Core Size: | 32-Bit |
| Speed: | 150MHz |
| Connectivity: | CANbus, EBI/EMI, Ethernet, I²C, IrDA, SD, SPI, UART/USART, USB, USB OTG |
| Peripherals: | DMA, I²S, LVD, POR, PWM, WDT |
| Number of I/O: | 100 |
| Program Memory Size: | 1MB (1M x 8) |
| Program Memory Type: | FLASH |
| EEPROM Size: | -- |
| RAM Size: | 128K x 8 |
| Voltage - Supply (Vcc/Vdd): | 1.71 V ~ 3.6 V |
| Data Converters: | A/D 58x16b, D/A 2x12b |
| Oscillator Type: | Internal |
| Operating Temperature: | -40°C ~ 105°C (TA) |
| Package / Case: | 144-LQFP |
| Supplier Device Package: | 144-LQFP (20x20) |
| Base Part Number: | MK60FN1M0 |
Description
Due to market price fluctuations, if you need to purchase or consult the price. You can contact us or emial to us: sales@allicdata.com
Embedded - Microcontrollers:
This article will discuss the application field and working principle of the MK60FN1M0VLQ15.The MK60FN1M0VLQ15 is a 32-bit microcontroller (MCU) based on ARM Cortex-M4 core. It features a maximum frequency of 100 MHz, 512 Kbytes of Flash and 128 Kbytes of RAM memories. It is designed for low-power and low-cost applications and operates in a variety of different power domains.
The MK60FN1M0VLQ15 is ideal for a number of applications including:
Embedded control systems
Internet of Things (IoT) devices
Automotive embedded systems
Digital signal processing (DSP) systems
The MK60FN1M0VLQ15 provides a number of features to support its embedded control applications. These include:
ARM Cortex-M4 core with FPU
Up to 100 MHz operating frequency
High-performance Flash and RAM memories
Low power consumption
Flexible packaging options
Extensive peripheral set including analog
The MK60FN1M0VLQ15 also features a wide range of connectivity options. These include Ethernet, USB, CAN, LCD, SDIO/MMC, UART, and SPI interfaces. All of these interfaces can be used to communicate with external devices such as sensors and other embedded systems.
The MK60FN1M0VLQ15 also features a robust safety package enabling safe and reliable operation in harsh environmental conditions. The key elements of this safety package include:
Cortex-M4 lockstep architecture
Safety fault detection circuitry
Error correction coding (ECC)
Redundant memory
Interrupt handling mechanisms
System-level debug features
The MK60FN1M0VLQ15 also provides a secure processing environment, making it ideal for applications requiring precise control and security. The key features of its security package include:
Secure clock control
Secure boot
Hardware authentication
Secure peripherals
Secure debug
The MK60FN1M0VLQ15 incorporates a number of advanced features to support its low-power and low-cost applications. These features include clock gating, dynamic clock scaling, and multiple low-power sleep modes. The low-power sleep modes are effective for applications such as those in the Internet of Things (IoT) where energy efficiency is essential.
Finally, the MK60FN1M0VLQ15 also features a unique on-chip debugging technology, ensuring fast and easy system debugging. The on-chip debug features include:
Real-time trace capture
Low-cost debugging
Advanced instruction tracing
Execution profiling
In conclusion, the MK60FN1M0VLQ15 is a powerful and cost-effective solution for embedded control applications. It features an extensive peripheral set, robust safety features, secure processing environment, and advanced debug features. These features make the MK60FN1M0VLQ15 ideal for a variety of embedded applications including embedded control systems, IoT devices, automotive embedded systems, and DSP systems.
The specific data is subject to PDF, and the above content is for reference
Related Products
Search Part number : "MK60" Included word is 38
| Part Number | Manufacturer | Price | Quantity | Description |
| --- | --- | --- | --- | --- |