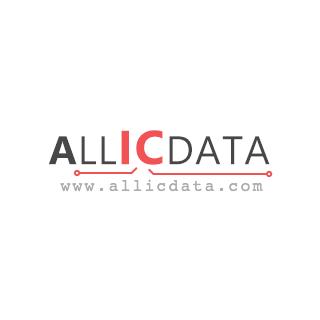 | | |
| --- | --- |
| Allicdata Part #: | 1N3015B-ND |
| Manufacturer Part#: | 1N3015B |
| Price: | $ 17.04 |
| Product Category: | Discrete Semiconductor Products |
| Manufacturer: | Microsemi Corporation |
| Short Description: | DIODE ZENER 200V 10W DO213AA |
| More Detail: | Zener Diode 200V 10W ±5% Chassis, Stud Mount DO-21... |
| DataSheet: | 1N3015B Datasheet/PDF |
| Quantity: | 2 |
Specifications
| | |
| --- | --- |
| Series: | -- |
| Packaging: | Bulk  |
| Part Status: | Active |
| Voltage - Zener (Nom) (Vz): | 200V |
| Tolerance: | ±5% |
| Power - Max: | 10W |
| Impedance (Max) (Zzt): | 300 Ohms |
| Current - Reverse Leakage @ Vr: | 10µA @ 152V |
| Voltage - Forward (Vf) (Max) @ If: | 1.5V @ 2A |
| Operating Temperature: | -65°C ~ 175°C |
| Mounting Type: | Chassis, Stud Mount |
| Package / Case: | DO-203AA, DO-4, Stud |
| Supplier Device Package: | DO-213AA |
| Base Part Number: | 1N3015 |
Description
Due to market price fluctuations, if you need to purchase or consult the price. You can contact us or emial to us: sales@allicdata.com
The 1N3015B is a zener diode that works as a voltage clamp or avalanche protector against voltage spikes. This device is related to a 1N2222A, but it has an improved surge current characteristic. It can also be used as a low-voltage limiter or shunt regulator. This diode has a normal reverse voltage of 15 volts, and it is capable of securely entering the forward conduction state with a maximum instantaneous IF current of 1A.
As with many other types of diodes, the 1N3015B works by transferring electric current in one direction. This diodes has a junction that can act as a barrier between the two electrical current sources, limiting the amount of current that can pass through and protecting sensitive circuitry from damage due to excessive voltage. Additionally, the diode can act as a voltage regulator, allowing a steady voltage even when the input voltage changes.
This diode finds application in computers, telecommunications, consumer electronics, industrial automation, and other applications that require an efficient voltage regulator. Additionally, it can be used to suppress voltage spikes, as it quickly applies its reverse voltage under sudden voltage changes, and it also secures its mounting terminal against excessive current. Besides this, it can also be used to limit current values, as it quickly applies its reverse voltage when the current exceeds the maximum allowed value.
The 1N3015B utilizes a reverse current flow to enable its operations. The voltage applied to the junctions of the diode causes a variation on the amount of electric charge present on the junctions. This in turn creates an electric field that modifies the conductivity of the diode, allowing current to flow in the forward direction and creating a drop in the voltage that appears on the electrical circuit. The voltage at which the avalanche effect is produced is the zener voltage, and in the case of 1N3015B it is of 15 volts.
Finally, the 1N3015B is also capable of maintaining its voltage in the reverse direction, even with moderate variations in current. This is a useful feature when the diode has to work in severe environments or with unstable voltage supplies. Finally, it is able to operate in temperatures of up to 175°C, and due to its plastic casing, it provides a good degree of protection against mechanical damage. Thus, the 1N3015B is an ideal choice for applications that require a stable voltage.
The specific data is subject to PDF, and the above content is for reference
Related Products
Search Part number : "1N30" Included word is 40
| Part Number | Manufacturer | Price | Quantity | Description |
| --- | --- | --- | --- | --- |