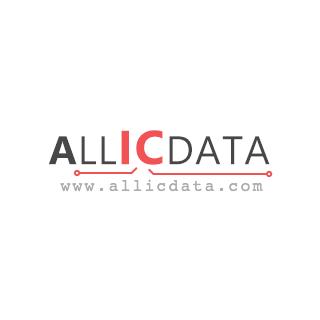 | | |
| --- | --- |
| Allicdata Part #: | 1N3010B-ND |
| Manufacturer Part#: | 1N3010B |
| Price: | $ 0.00 |
| Product Category: | Discrete Semiconductor Products |
| Manufacturer: | Microsemi Corporation |
| Short Description: | DIODE ZENER 140V 10W DO213AA |
| More Detail: | Zener Diode 140V 10W ±5% Chassis, Stud Mount DO-21... |
| DataSheet: | 1N3010B Datasheet/PDF |
| Quantity: | 34 |
Specifications
| | |
| --- | --- |
| Series: | -- |
| Packaging: | Bulk  |
| Part Status: | Active |
| Voltage - Zener (Nom) (Vz): | 140V |
| Tolerance: | ±5% |
| Power - Max: | 10W |
| Impedance (Max) (Zzt): | 125 Ohms |
| Current - Reverse Leakage @ Vr: | 10µA @ 100V |
| Voltage - Forward (Vf) (Max) @ If: | 1.5V @ 2A |
| Operating Temperature: | -65°C ~ 175°C |
| Mounting Type: | Chassis, Stud Mount |
| Package / Case: | DO-203AA, DO-4, Stud |
| Supplier Device Package: | DO-213AA |
| Base Part Number: | 1N3010 |
Description
Due to market price fluctuations, if you need to purchase or consult the price. You can contact us or emial to us: sales@allicdata.com
A 1N3010B zener diode is a semiconductor device that uses a unique structure to regulate the flow of electricity across it. It has a "breakdown voltage" of 10 volts, meaning that it will begin to conduct electricity when the voltage across it goes beyond 10 volts. This feature makes them useful in a variety of applications, from helping to regulate power for electronic devices to testing for electrical surges in the home.
The 1N3010B is a single, small-signal zener diode. They are used in applications where a low-power zener diode is needed such as in voltage references, voltage multipliers, and surge suppression. They typically have a maximum power dissipation of 500mW and a starting voltage of 9.1 to 10.1 volts.
The working principle of a 1N3010B is based on the property of a p-n junction diode. A regular diode passes current only in one direction. But when a reverse voltage (greater than the forward voltage) is applied to a diode, it starts to pass current in both directions. This phenomenon of the diode is abused by the zener diode to keep the voltage across it constant. When the applied voltage is sufficiently high, the zener diode starts conducting current in the reverse direction, allowing it to regulate the voltage across it at its breakdown voltage.
The 1N3010B is used in many applications. First, it can be used to provide a voltage reference which is stable and unaffected by variations in ambient temperature. This means that it can be used as a reference source to determine the accuracy of other circuits and ensure they are operating within desired parameters. It can also be used with voltage regulators and voltage multipliers to regulate the output voltage and current within the circuit.
It can also be used in power supplies to help protect against voltage spikes and surges that can damage delicate electronics or sensitive devices. By installing the zener diodes in series, it can help protect against such threats. They can also help to protect electronic equipment from lightning strikes by dissipating the electrical surge across the diode.
In addition, the 1N3010B can also be used in test equipment to check for deluge and shorts. By measuring the voltage across the diode, it can detect a short in a circuit or determine if the circuit is dead. This kind of testing is useful for troubleshooting and isolating problems when troubleshooting electrical systems.
Overall, the 1N3010B is a versatile component that can be used in a variety of applications from helping to regulate the voltage in power supplies to providing a stable source of reference in testing and troubleshooting electrical systems. Its low-power, easy-to-connect design makes it an ideal choice for many different circuits.
The specific data is subject to PDF, and the above content is for reference
Related Products
Search Part number : "1N30" Included word is 40
| Part Number | Manufacturer | Price | Quantity | Description |
| --- | --- | --- | --- | --- |