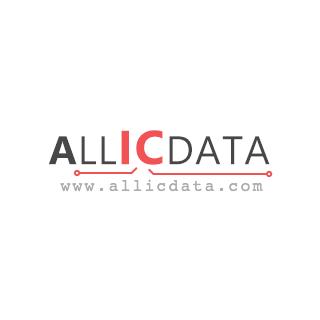 | | |
| --- | --- |
| Allicdata Part #: | 1N3004A-ND |
| Manufacturer Part#: | 1N3004A |
| Price: | $ 17.04 |
| Product Category: | Discrete Semiconductor Products |
| Manufacturer: | Microsemi Corporation |
| Short Description: | DIODE ZENER 91V 10W DO213AA |
| More Detail: | Zener Diode 91V 10W ±5% Chassis, Stud Mount DO-213... |
| DataSheet: | 1N3004A Datasheet/PDF |
| Quantity: | 1000 |
Specifications
| | |
| --- | --- |
| Series: | -- |
| Packaging: | Bulk  |
| Part Status: | Active |
| Voltage - Zener (Nom) (Vz): | 91V |
| Tolerance: | ±5% |
| Power - Max: | 10W |
| Impedance (Max) (Zzt): | 35 Ohms |
| Current - Reverse Leakage @ Vr: | 10µA @ 69.2V |
| Voltage - Forward (Vf) (Max) @ If: | 1.5V @ 2A |
| Operating Temperature: | -65°C ~ 175°C |
| Mounting Type: | Chassis, Stud Mount |
| Package / Case: | DO-203AA, DO-4, Stud |
| Supplier Device Package: | DO-213AA |
| Base Part Number: | 1N3004 |
Description
Due to market price fluctuations, if you need to purchase or consult the price. You can contact us or emial to us: sales@allicdata.com
1N3004A Application Field and Working Principle
1N3004A Diodes are widely used for various applications ranging from rectification, protection, switching and many more. They are generally classified as Zener Single Diodes due to the fact that they can operate as both rectifier and protective devices at the same time.
Background Information
Zener Single Diodes are an essential component in many electronic devices. They are used to regulate the voltage across a circuit, and are generally used as a protective device in high-current power supplies. They consist of a PN junction, which is an electrical conductor composed of two oppositely charged regions— a P-type silicon material and an N-type silicon material. When current is passed through the diode, electrons in the P-type region are attracted to the N-type region, allowing electrical current to flow in one direction. When the voltage across the device reaches the Zener voltage, the electrons from the P-type region move to the N-type region, creating a channel for current to flow in both directions. The process of electrons moving from the P-type region to the N-type region is known as breakdown or zener breakdown.
Application Field
1N3004A Diodes can be used in a variety of fields, including power supplies and logic circuits. They can be used to protect circuit components from high voltage and current, such as semiconductors. In power supplies, Zener Single Diodes are used to regulate voltage, providing a stable voltage output even when the input voltage fluctuates. In logic circuits, they can be used to provide a stable voltage source, or to create logic devices such as Schmitt triggers.
Working Principle
1N3004A Diodes are typically used as Zener Single Diodes, wherein the voltage across the component rises until it reaches the Zener voltage, at which point it begins to conduct in both directions. This process is known as Zener breakdown. The voltage at which this occurs is determined by the junction depth, which dictates the amount of electrons that can be attracted to the region. A larger junction depth allows a higher Zener voltage due to the increased number of electrons that can be attracted to the region.
Zener Single Diodes can also be used as rectifiers, meaning they only allow current to flow in one direction. The voltage drop across the diode is dependent on the current, as the voltage drop increases with increased current. However, the voltage drop also decreases with increased temperature, meaning the diode can be used to stabilize voltage within a temperature range.
Conclusion
1N3004A Diodes are a versatile and reliable component, due to their ability to operate as both rectifiers and protection devices. They are commonly used in power supplies, logic circuits, and other electronic devices due to their high breakdown voltage and low resistance. The Zener and rectifying properties of the diode make it a reliable component for any electronic circuit.
The specific data is subject to PDF, and the above content is for reference
Related Products
Search Part number : "1N30" Included word is 40
| Part Number | Manufacturer | Price | Quantity | Description |
| --- | --- | --- | --- | --- |