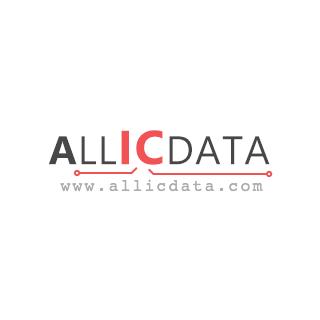 | | |
| --- | --- |
| Allicdata Part #: | 1N3002B-ND |
| Manufacturer Part#: | 1N3002B |
| Price: | $ 17.04 |
| Product Category: | Discrete Semiconductor Products |
| Manufacturer: | Microsemi Corporation |
| Short Description: | DIODE ZENER 75V 10W DO213AA |
| More Detail: | Zener Diode 75V 10W ±5% Chassis, Stud Mount DO-213... |
| DataSheet: | 1N3002B Datasheet/PDF |
| Quantity: | 1000 |
Specifications
| | |
| --- | --- |
| Series: | -- |
| Packaging: | Bulk  |
| Part Status: | Active |
| Voltage - Zener (Nom) (Vz): | 75V |
| Tolerance: | ±5% |
| Power - Max: | 10W |
| Impedance (Max) (Zzt): | 22 Ohms |
| Current - Reverse Leakage @ Vr: | 10µA @ 56V |
| Voltage - Forward (Vf) (Max) @ If: | 1.5V @ 2A |
| Operating Temperature: | -65°C ~ 175°C |
| Mounting Type: | Chassis, Stud Mount |
| Package / Case: | DO-203AA, DO-4, Stud |
| Supplier Device Package: | DO-213AA |
| Base Part Number: | 1N3002 |
Description
Due to market price fluctuations, if you need to purchase or consult the price. You can contact us or emial to us: sales@allicdata.com
1N3002B is a Zener diode that acts as a dual purpose semiconductor device. It is often used in voltage regulation applications. The 1N3002B can be used in both forward and reverse bias operation. First, let's look at the device itself and its operation.
The 1N3002B is a three terminal device with an anode (A), a cathode (K), and a gate (G) connected to a junction between the anode and cathode. When connected in reverse bias, the device works to protect circuits from excessive voltages by limiting the voltage to a specific level. In this configuration, current will flow from the anode to the cathode, and continue to flow until the voltage on the anode reaches the predetermined level. When the predetermined level is reached, the current stops flowing.
In the forward bias configuration, the device acts as a constant-current source. This means that if the current flowing through the device increases, the voltage across the device will decrease, limiting the current. This type of operation makes the 1N3002B ideal for regulating the current in electronic circuits.
The 1N3002B is commonly used in low-power circuits, such as radio receivers, audio amplifiers, and logic circuits. It can also be used in power supplies and voltage regulators to provide a stable voltage source. Additionally, the device is widely used in rectifier applications, providing a constant current path from the AC line power to the load.
The 1N3002B Zener diode is a versatile and reliable device. It can be used in a variety of applications where the need for voltage regulation or control is required. With its ability to provide a stable current source, the 1N3002B is a great choice for voltage regulation.
The specific data is subject to PDF, and the above content is for reference
Related Products
Search Part number : "1N30" Included word is 40
| Part Number | Manufacturer | Price | Quantity | Description |
| --- | --- | --- | --- | --- |