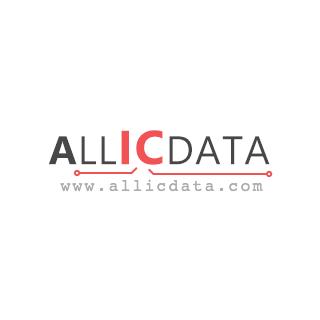 | | |
| --- | --- |
| Allicdata Part #: | 1N3013A-ND |
| Manufacturer Part#: | 1N3013A |
| Price: | $ 17.04 |
| Product Category: | Discrete Semiconductor Products |
| Manufacturer: | Microsemi Corporation |
| Short Description: | DIODE ZENER 220V 10W DO213AA |
| More Detail: | Zener Diode 220V 10W ±5% Chassis, Stud Mount DO-21... |
| DataSheet: | 1N3013A Datasheet/PDF |
| Quantity: | 1000 |
Specifications
| | |
| --- | --- |
| Series: | -- |
| Packaging: | Bulk  |
| Part Status: | Active |
| Voltage - Zener (Nom) (Vz): | 220V |
| Tolerance: | ±5% |
| Power - Max: | 10W |
| Impedance (Max) (Zzt): | 250 Ohms |
| Current - Reverse Leakage @ Vr: | 10µA @ 135V |
| Voltage - Forward (Vf) (Max) @ If: | 1.5V @ 2A |
| Operating Temperature: | -65°C ~ 175°C |
| Mounting Type: | Chassis, Stud Mount |
| Package / Case: | DO-203AA, DO-4, Stud |
| Supplier Device Package: | DO-213AA |
| Base Part Number: | 1N3013 |
Description
Due to market price fluctuations, if you need to purchase or consult the price. You can contact us or emial to us: sales@allicdata.com
A 1N3013A diode is a single type of Zener diode that is used for voltage regulation purposes. It is a low-power, low-voltage diode that is used in a variety of applications. The diode is commonly used in power supplies, voltage regulators and voltage dividers for regulating voltages in circuits. This diode is commonly used in small signal or low current applications due to its low power rating.
The 1N3013A is a two-terminal device, or two-pin device, composed of a highly doped p-type semiconductor and a highly doped n-type semiconductor. The device is very sensitive to temperature and its characteristics can vary significantly in different temperatures. The diode is also highly sensitive to voltage; slight changes in voltage can greatly affect the characteristics of the diode.
The initial application of a 1N3013A diode is usually in the role of voltage regulator. It is used to regulate voltage in circuits by limiting the amount of current that is allowed to pass through the device. This is done by manipulating the forward voltage drop of the diode so that, at a certain voltage, only a certain amount of current passes through. This is a principal known as the "Zener breakdown." The 1N3013A diode can be used in various configurations, such as a voltage regulator or voltage divider, to regulate voltage levels in circuits. The diode can be used alone or in combination with other components to provide voltage regulation.
Additionally, the 1N3013A diode is commonly used for the purpose of signal conditioning. The diode can be used to condition the DC output of an AC signal so that only DC is present in the circuit. This can help improve accuracy for digital systems that are highly sensitive to AC. It can also be used to provide protection from over exposure voltage and current levels above the peak that can damage circuits. The diode can easily be inserted between two signals to provide protection from AC line noise and other anomalies in the circuit while still allowing DC signals to pass through.
Moreover, the 1N3013A diode can be used to create a Zener-diode voltage regulator where the forward voltage of a diode is made to drop drastically at a certain point, thus limiting the amount of current through the diode and regulating the voltage. The Zener-diode voltage regulator can be used to provide a stable output voltage, even when the input voltage fluctuates. This makes it very useful in applications where voltage stability is important. It can easily be combined with resistors and capacitors in order to create a complex voltage regulator circuit.
In conclusion, 1N3013A diodes are mainly used as voltage regulators, signal conditioning and Zener-diode voltage regulators in a variety of applications. Their ability to provide adequate protection against high voltages and their low power, low-voltage rating makes them useful in low current, low-power applications. Their low cost and simple structure further makes them a great choice for many designs.
The specific data is subject to PDF, and the above content is for reference
Related Products
Search Part number : "1N30" Included word is 40
| Part Number | Manufacturer | Price | Quantity | Description |
| --- | --- | --- | --- | --- |