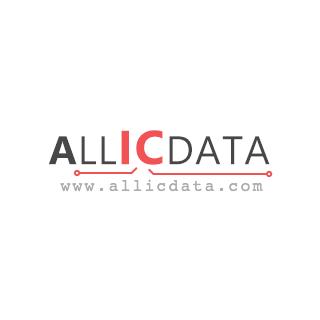 ULN2003ADR Discrete Semiconductor Products

Allicdata Part #:

296-1368-2-ND

Manufacturer Part#:

ULN2003ADR

Price:
$ 0.00
Product Category:

Discrete Semiconductor Products

Manufacturer:
Texas Instruments
Short Description:
IC PWR RELAY 7NPN 1:1 16SOICBipolar (BJT) Transist...
More Detail:
N/A
DataSheet:
ULN2003ADR Datasheet/PDF
Quantity:
50000
Specifications
| | |
| --- | --- |
| Series: | ULN2003A |
| Packaging: | Tape & Reel (TR)  |
| Part Status: | Active |
| Transistor Type: | 7 NPN Darlington |
| Current - Collector (Ic) (Max): | 500mA |
| Voltage - Collector Emitter Breakdown (Max): | 50V |
| Vce Saturation (Max) @ Ib, Ic: | 1.6V @ 500µA, 350mA |
| Current - Collector Cutoff (Max): | 50µA |
| DC Current Gain (hFE) (Min) @ Ic, Vce: | -- |
| Power - Max: | -- |
| Frequency - Transition: | -- |
| Operating Temperature: | -20°C ~ 70°C (TA) |
| Mounting Type: | Surface Mount |
| Package / Case: | 16-SOIC (0.154", 3.90mm Width) |
| Supplier Device Package: | 16-SOIC |
| Base Part Number: | ULN2003A |
Description
Due to market price fluctuations,if you need to purchase or consult the price.You can contact us or emial to us: sales@allicdata.com
1. Describe
The ULN2003ADR device is a high voltage, high current Darlington transistor array. each consists of seven NPN Darlington pair with high voltage Output with Common Cathode Clamping Diode Switch inductive loads. Collector Current Rating for a Single Darlington Pair is 500 mA. Darlington pairs can be connected in parallel higher current capability. Applications include relays Drivers, Hammer Drivers, Lamp Drivers, Display Drivers (LED and Gas Discharge), Line Drivers and Logic buffer. The ULN2002A device is designed for use 14V to 25V PMOS devices. each input of this device has a Zener diode and resistor in series Control the input current within a safe range. This ULx2003A devices have 2.7kΩ series base resistance Direct operation for each Darlington pair TTL or 5-V CMOS devices. ULx2004A devices have a 10.5-kΩ series base resistors to allow operation directly from CMOS Devices using a 6 V to 15 V supply voltage. The input current required by the ULx2004A device is Below ULx2003A equipment, and the required The voltage is less than that required by the ULN2002A equipment.
2. Feature

1. 500mA rated collector current (single output)
2. High voltage output: 50 V
3. Output clamp diode
4. Inputs compatible with various types of logic
5. Relay drive applications
3. Application

1. Relay driver
2. Stepper and DC brush motor drivers
3. Lamp driver
4. Display drivers (LED and gas discharge)
5. Line driver
6. Logical buffers
4. Pin configuration

5. pin function
6. Feature Description
Each channel of the ULN2003ADR device consists of Darlington connected NPN transistors. This connection creates the effect of a single transistor with a very high-current gain (β2). This can be as high as 10,000 A/A at certain currents. The very high β allows for high-output current drive with a very low input current, essentially equating to operation with low GPIO voltages. The GPIO voltage is converted to base current through the 2.7-kΩ resistor connected between the input and base of the predriver Darlington NPN. The 7.2-kΩ and 3-kΩ resistors connected between the base and emitter of each respective NPN act as pulldowns and suppress the amount of leakage that may occur from the input. The diodes connected between the output and COM pin is used to suppress the kick-back voltage from an inductive load that is excited when the NPN drivers are turned off (stop sinking) and the stored energy in the coils causes a reverse current to flow into the coil supply through the kick back diode. In normal operation the diodes on base and collector pins to emitter will be reversed biased. If these diodes are forward biased, internal parasitic NPN transistors will draw (a nearly equal) current from other (nearby) device pins.
7. Application Information
Typically, the ULN2003ADR device drives a high-voltage or high-current (or both) peripheral from an MCU or logic device that cannot tolerate these conditions. This design is a common application of ULN2003A device, driving inductive loads. This includes motors, solenoids and relays.
Related Products
Search Part number : "ULN2" Included word is 36
| Part Number | Manufacturer | Price | Quantity | Description |
| --- | --- | --- | --- | --- |