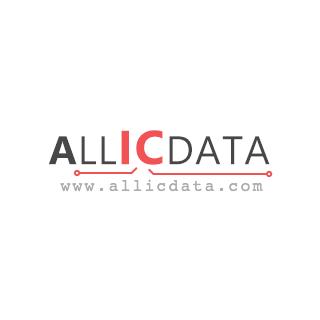 | | |
| --- | --- |
| Allicdata Part #: | 1N3001B-ND |
| Manufacturer Part#: | 1N3001B |
| Price: | $ 0.00 |
| Product Category: | Discrete Semiconductor Products |
| Manufacturer: | Microsemi Corporation |
| Short Description: | DIODE ZENER 68V 10W DO213AA |
| More Detail: | Zener Diode 68V 10W ±5% Chassis, Stud Mount DO-213... |
| DataSheet: | 1N3001B Datasheet/PDF |
| Quantity: | 1000 |
Specifications
| | |
| --- | --- |
| Series: | -- |
| Packaging: | Bulk  |
| Part Status: | Active |
| Voltage - Zener (Nom) (Vz): | 68V |
| Tolerance: | ±5% |
| Power - Max: | 10W |
| Impedance (Max) (Zzt): | 18 Ohms |
| Current - Reverse Leakage @ Vr: | 10µA @ 51.7V |
| Voltage - Forward (Vf) (Max) @ If: | 1.5V @ 2A |
| Operating Temperature: | -65°C ~ 175°C |
| Mounting Type: | Chassis, Stud Mount |
| Package / Case: | DO-203AA, DO-4, Stud |
| Supplier Device Package: | DO-213AA |
| Base Part Number: | 1N3001 |
Description
Due to market price fluctuations, if you need to purchase or consult the price. You can contact us or emial to us: sales@allicdata.com
A 1N3001B zener diode is essentially a standard diode with a heavily doped p–n junction, which permits it a higher reverse voltage than a regular diode. It is capable of operating in the reverse-bias mode and passes current in both the directions.
1N3001B is a general purpose zener diode which is used in numerous applications. Some of its principal application fields are:
Voltage Regulation
As 1N3001B has a relatively precise breakdown voltage, it is ideal for maintaining a constant output voltage over a wide range of input voltages. When used in conjunction with a series resistance and a current-limiting resistor, it provides precise voltage regulation to the load. It can also be used in various shunt regulators.
Clamping and Protecting Circuits
In applications where the input voltage could get too high and damage the connected device or its output, 1N3001B can be used as a protector. When used in clamping circuits, it will clamp the input voltage across itself, absorb the excess voltage, and thus protect the equipment from damage. It can also be used as a voltage reference in various circuits.
Crossover Distortion Reduction
1N3001B can also be used in audio amplifiers to reduce crossover distortion which occurs when the output transistors switch from the positive to the negative swing. This distortion can be reduced by connecting the diode in series with the base of the output transistor.
Electronic Flasher Circuit
In electronic flasher circuits, the 1N3001B is connected in reverse bias between the power supply and the base of the transistor. This will ensure that the transistor will "turn off" periodically and turn the LED on and off in a repetitive manner.
Working Principle
1N3001B is a single diode and its working principle is similar to that of an ordinary diode. Under normal operating conditions, it will allow current to flow in one direction only (from anode to cathode) due to its heavy doping. However, when the voltage applied is greater than its reverse breakdown voltage (VR) it will conduct in reverse direction as well.
In the forward-bias mode, the junction behaves like an ordinary diode and the current flowing through it can be calculated using the usual diode current equations. In the reverse-bias mode, the junction behaves as a zener diode and the current flowing through it is determined by the value of the zener voltage (Vz) and the series resistance (RS). The equation for the zener current can be written as, Iz = (Vz + RS) / RS.
The 1N3001B can also be used as a voltage regulator, by connecting it in series with a current-limiting resistor. In this configuration, it can maintain a constant voltage across its terminals and thus, provide precise voltage regulation.
In summary, 1N3001B is a general purpose zener diode which has a wide range of applications. It is known for its precise breakdown voltage and can be used to provide voltage regulation and protection in circuits. It can also be used to reduce crossover distortion in audio amplifiers and as a flasher circuit.
The specific data is subject to PDF, and the above content is for reference
Related Products
Search Part number : "1N30" Included word is 40
| Part Number | Manufacturer | Price | Quantity | Description |
| --- | --- | --- | --- | --- |