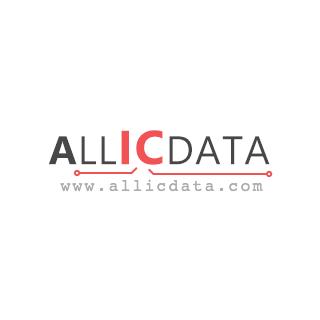 | | |
| --- | --- |
| Allicdata Part #: | 1N3008A-ND |
| Manufacturer Part#: | 1N3008A |
| Price: | $ 17.04 |
| Product Category: | Discrete Semiconductor Products |
| Manufacturer: | Microsemi Corporation |
| Short Description: | DIODE ZENER 120V 10W DO213AA |
| More Detail: | Zener Diode 120V 10W ±5% Chassis, Stud Mount DO-21... |
| DataSheet: | 1N3008A Datasheet/PDF |
| Quantity: | 1000 |
Specifications
| | |
| --- | --- |
| Series: | -- |
| Packaging: | Bulk  |
| Part Status: | Active |
| Voltage - Zener (Nom) (Vz): | 120V |
| Tolerance: | ±5% |
| Power - Max: | 10W |
| Impedance (Max) (Zzt): | 75 Ohms |
| Current - Reverse Leakage @ Vr: | 10µA @ 91.2V |
| Voltage - Forward (Vf) (Max) @ If: | 1.5V @ 2A |
| Operating Temperature: | -65°C ~ 175°C |
| Mounting Type: | Chassis, Stud Mount |
| Package / Case: | DO-203AA, DO-4, Stud |
| Supplier Device Package: | DO-213AA |
| Base Part Number: | 1N3008 |
Description
Due to market price fluctuations, if you need to purchase or consult the price. You can contact us or emial to us: sales@allicdata.com
1N3008A is a type of single Zener diode. It has a wide range of applications, from commercial electronics setups to high-end industrial controllers. It is usually used as a voltage regulator as it can provide a stable voltage source for other electronic components. The 1N3008A is also used to rectify AC voltages, limit the current through a circuit, and as a basic form of protection against electrical surges.
The 1N3008A has several characteristics that make it suitable for use in these applications. It operates within a wide operating temperature range of -65°C to +125°C. It has a zener voltage range of 4.7V to 95V, with a maximum power dissipation of 500mW. In addition, it has a minimum knee current of 6mA, a breakdown voltage of 20V, and a reverse recovery time of 20ns. These features make the 1N3008A a very reliable and affordable solution for a variety of electronic applications.
How does the 1N3008A work? To understand its working principle, it is important to first understand the basic concept of a diode. A diode is an electrical component that is used to allow current flow in one direction while blocking current flow in the opposite direction. A basic circuit diagram of a diode is shown below.
When a positive voltage is applied to the diode, current will flow from the anode to the cathode. This is because the negative charged particles are attracted to the positive charged particles (cathode). The voltage at which current starts to flow is called the forward voltage. This voltage is specific to the type of diode being used.
However, when applying a negative voltage to the diode, the current that flows is called the reverse current. This current is usually very small, but it can be increased to a certain limit depending on the type of diode being used. This increased limit is called the Zener voltage. The Zener voltage of a diode is the voltage at which a large amount of current starts to flow in the reverse direction.
The 1N3008A is a Zener diode and its working principle is based on the Zener voltage. When the Zener voltage is reached, the diode "breaksdown" and a large amount of current starts to flow in the reverse direction. This current is regulated by the Zener voltage, which ensures that the voltage is stable and the current is limited. This is the basic principle of operation for the 1N3008A.
The 1N3008A is used in a wide range of applications. It is used as a voltage regulator for consumer electronics, as an AC rectifier, as a switch for operating electronic circuits, and as a protection mechanism against electrical surges. It is also popular for use in automotive electrical systems, industrial controllers, and other electronic overvoltage protection devices.
Overall, the 1N3008A is a reliable, affordable, and versatile single Zener diode. Its wide operating temperature range and range of features make it suitable for use in a variety of applications. It is also widely used as a voltage regulator, rectifier, surge protector, and other analog circuits. Understanding the working principle of a Zener diode is essential to understanding the 1N3008A, which makes it an important component in the field of electronics.
The specific data is subject to PDF, and the above content is for reference
Related Products
Search Part number : "1N30" Included word is 40
| Part Number | Manufacturer | Price | Quantity | Description |
| --- | --- | --- | --- | --- |