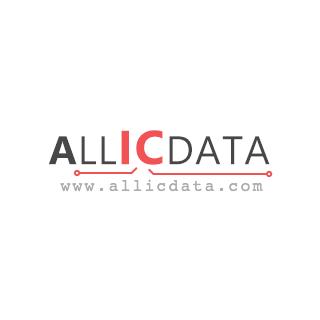 | | |
| --- | --- |
| Allicdata Part #: | 1N3010A-ND |
| Manufacturer Part#: | 1N3010A |
| Price: | $ 17.04 |
| Product Category: | Discrete Semiconductor Products |
| Manufacturer: | Microsemi Corporation |
| Short Description: | DIODE ZENER 140V 10W DO213AA |
| More Detail: | Zener Diode 140V 10W ±5% Chassis, Stud Mount DO-21... |
| DataSheet: | 1N3010A Datasheet/PDF |
| Quantity: | 1000 |
Specifications
| | |
| --- | --- |
| Series: | -- |
| Packaging: | Bulk  |
| Part Status: | Active |
| Voltage - Zener (Nom) (Vz): | 140V |
| Tolerance: | ±5% |
| Power - Max: | 10W |
| Impedance (Max) (Zzt): | 125 Ohms |
| Current - Reverse Leakage @ Vr: | 10µA @ 100V |
| Voltage - Forward (Vf) (Max) @ If: | 1.5V @ 2A |
| Operating Temperature: | -65°C ~ 175°C |
| Mounting Type: | Chassis, Stud Mount |
| Package / Case: | DO-203AA, DO-4, Stud |
| Supplier Device Package: | DO-213AA |
| Base Part Number: | 1N3010 |
Description
Due to market price fluctuations, if you need to purchase or consult the price. You can contact us or emial to us: sales@allicdata.com
The 1N3010A, classified as a Zener diode, is a single diode and is a widely used component in a variety of electronic circuit applications. It is an especially popular choice for low-voltage diode applications, such as clamping and protection circuits, as well as reverse-polarity protection and voltage regulation.
A 1N3010A consists of two parts: a P-type semiconductor sandwiched between two N-type semiconductors. By nature, P-type materials are doped with boron atoms and possess a unique set of surface charges, while N-type materials are doped with phosphorus atoms and have an opposite set of surface charges. The combination of the two materials forms a P-N junction, otherwise known as a diode.
A 1N3010A diode works in an electronic circuit by allowing current to flow through it in one direction but blocking the flow in the other. This means that it can be used as a switch in order to control the current in a circuit. When the voltage across the diode reaches its reverse breakdown voltage, typically between 2-6 volts, it will allow current to flow in both directions, thus protecting the circuit.
The primary use of the 1N3010A is in current limitation and protection applications, as it can be used to protect a circuit from reverse voltage, short circuit current, and power supply transients. It can also be used as a voltage regulator, as its forward conduction will limit the voltage rise of the power supply, ensuring stability and reliability. It can also be used as a clamping device, allowing the diode to absorb unwanted high frequency electromagnetic interference from the power input line.
In addition to its use for protection and voltage regulation, the 1N3010A can also be used in power line suppressors and as an EMI filter. It can also be used in oscillator circuits, rectifier circuits, and as a switching device in logic circuits. Its low forward voltage drop, usually below 1.0V, makes it an optimal choice for many applications requiring careful control of the voltage level.
The 1N3010A is a popular choice in the field of electronics due to its low cost, easy availability, and wide range of applications. Its reliable and consistent performance in a variety of circuit conditions makes it a staple for many electronics designers. With its range of uses and simple construction, the 1N3010A is well suited for many types of projects, from basic switching and protection circuits to high-end electronics applications.
The specific data is subject to PDF, and the above content is for reference
Related Products
Search Part number : "1N30" Included word is 40
| Part Number | Manufacturer | Price | Quantity | Description |
| --- | --- | --- | --- | --- |