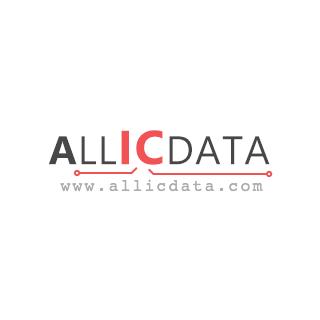 | | |
| --- | --- |
| Allicdata Part #: | 1N3012A-ND |
| Manufacturer Part#: | 1N3012A |
| Price: | $ 17.04 |
| Product Category: | Discrete Semiconductor Products |
| Manufacturer: | Microsemi Corporation |
| Short Description: | DIODE ZENER 160V 10W DO213AA |
| More Detail: | Zener Diode 160V 10W ±5% Chassis, Stud Mount DO-21... |
| DataSheet: | 1N3012A Datasheet/PDF |
| Quantity: | 1000 |
Specifications
| | |
| --- | --- |
| Series: | -- |
| Packaging: | Bulk  |
| Part Status: | Active |
| Voltage - Zener (Nom) (Vz): | 160V |
| Tolerance: | ±5% |
| Power - Max: | 10W |
| Impedance (Max) (Zzt): | 200 Ohms |
| Current - Reverse Leakage @ Vr: | 10µA @ 121.6V |
| Voltage - Forward (Vf) (Max) @ If: | 1.5V @ 2A |
| Operating Temperature: | -65°C ~ 175°C |
| Mounting Type: | Chassis, Stud Mount |
| Package / Case: | DO-203AA, DO-4, Stud |
| Supplier Device Package: | DO-213AA |
| Base Part Number: | 1N3012 |
Description
Due to market price fluctuations, if you need to purchase or consult the price. You can contact us or emial to us: sales@allicdata.com
Diodes - Zener - Single
1N3012A is a Zener or avalanche diode. Zener diodes are used for reverse voltage and voltage regulating. They are capable of changing the electrical state of an applied circuit by providing a reference voltage with a very high impedance. Zener diodes are designed to work with lower than normal reverse operating voltages. As the voltage increases, the resistance of the diode decreases and eventually the diode breaks down, allowing current to flow.
The main application of 1N3012A is voltage regulation. It is used in commercial applications such as HVAC systems, power supplies, voltage regulators and other industrial applications. Zener diodes provide stable and precise operation, allowing for accurate and reliable voltage regulation. 1N3012A also has a high breakdown voltage and low dynamic resistance, which makes it suitable for a wide range of applications.
The working principle of 1N3012A is based on the breakdown of the diode\'s internal junction. When a forward voltage is applied to the diode, the voltage is increased until the diode\'s junction reaches a breakdown voltage. This threshold is determined by the design of the diode and cannot be exceeded. As the breakdown voltage is reached, the current will start to flow through the diode in a controlled fashion. This allows for accurate voltage regulation.
1N3012A is a Zener diode that operates with a breakdown voltage of 12 volts and has a maximum dissipation of 400 mW. It is made from a small rectifying diode with two small sensing electrodes that were created through a high temperature doping process. 1N3012A can be used for various applications such as voltage regulators, power supplies, HVAC, and other industrial applications.
In conclusion, 1N3012A is a Zener diode that operates at a specific breakdown voltage and can be used for voltage regulation and other commercial applications. It has a high breakdown voltage, low dynamic resistance, and precise voltage regulation due to its breakdown voltage. 1N3012A is an efficient voltage regulator that has been designed to provide precise and reliable voltage regulation.
The specific data is subject to PDF, and the above content is for reference
Related Products
Search Part number : "1N30" Included word is 40
| Part Number | Manufacturer | Price | Quantity | Description |
| --- | --- | --- | --- | --- |