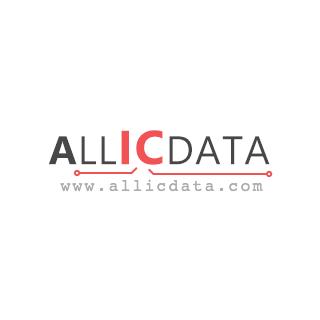 | | |
| --- | --- |
| Allicdata Part #: | 1N3001A-ND |
| Manufacturer Part#: | 1N3001A |
| Price: | $ 17.04 |
| Product Category: | Discrete Semiconductor Products |
| Manufacturer: | Microsemi Corporation |
| Short Description: | DIODE ZENER 68V 10W DO213AA |
| More Detail: | Zener Diode 68V 10W ±5% Chassis, Stud Mount DO-213... |
| DataSheet: | 1N3001A Datasheet/PDF |
| Quantity: | 1000 |
Specifications
| | |
| --- | --- |
| Series: | -- |
| Packaging: | Bulk  |
| Part Status: | Active |
| Voltage - Zener (Nom) (Vz): | 68V |
| Tolerance: | ±5% |
| Power - Max: | 10W |
| Impedance (Max) (Zzt): | 18 Ohms |
| Current - Reverse Leakage @ Vr: | 10µA @ 51.7V |
| Voltage - Forward (Vf) (Max) @ If: | 1.5V @ 2A |
| Operating Temperature: | -65°C ~ 175°C |
| Mounting Type: | Chassis, Stud Mount |
| Package / Case: | DO-203AA, DO-4, Stud |
| Supplier Device Package: | DO-213AA |
| Base Part Number: | 1N3001 |
Description
Due to market price fluctuations, if you need to purchase or consult the price. You can contact us or emial to us: sales@allicdata.com
1N3001A is a single Zener diode with wide range of applications. It is typically used in low-voltage applications, such as voltage regulation and protection, power supply, and DC-DC converters. Its working principle is based on the Zener effect.
In order to understand the principle of 1N3001A, a brief overview of diodes and the Zener effect is necessary. Diodes are a type of semiconductor device which allow current to flow in one direction, and are primarily used for rectifying AC signals for the purpose of obtaining a DC voltage. This is achieved by using a p-n junction, where a p-type semiconductor is connected to an n-type semiconductor. If a forward-biased voltage is applied to the p-n junction, the p-n junction will act as a closed switch, allowing current to flow. If a reverse-biased voltage is applied, it will act as an open switch, and current will not flow.
The Zener effect is made possible by the fact that when a reverse-biased voltage is applied to the p-n junction, electrons are swept across the junction from the n-type material to the p-type material. At a certain voltage, known as the breakdown voltage, the electric field created by the bias voltage reduces the energy band gap between the p-type and n-type materials, allowing electrons to flow across the junction. This is known as the Zener effect.
1N3001A takes advantage of the Zener effect to produce a voltage regulator or voltage protection device. The device has an anode connected to a cathode, and a reverse-biased voltage can be applied to the p-n junction. When a Zener voltage is applied to the junction, a minimal voltage is maintained across the anode and cathode, ensuring that the voltage remains within a specified range. The device is also able to protect circuits from overvoltage damage by clamping the voltage to a safe level.
1N3001A is widely used in a variety of applications, such as DC-DC converters, voltage regulators, and overvoltage protection circuits. By taking advantage of the Zener effect, it is able to provide stable voltage regulation and protection for circuits, making it an invaluable component for many applications.
The specific data is subject to PDF, and the above content is for reference
Related Products
Search Part number : "1N30" Included word is 40
| Part Number | Manufacturer | Price | Quantity | Description |
| --- | --- | --- | --- | --- |