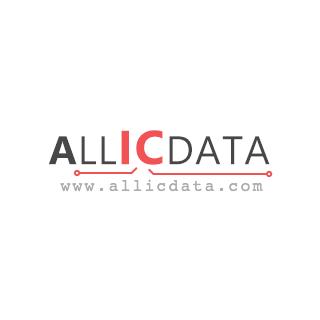 | | |
| --- | --- |
| Allicdata Part #: | 1N3009B-ND |
| Manufacturer Part#: | 1N3009B |
| Price: | $ 17.04 |
| Product Category: | Discrete Semiconductor Products |
| Manufacturer: | Microsemi Corporation |
| Short Description: | DIODE ZENER 130V 10W DO213AA |
| More Detail: | Zener Diode 130V 10W ±5% Chassis, Stud Mount DO-21... |
| DataSheet: | 1N3009B Datasheet/PDF |
| Quantity: | 1000 |
Specifications
| | |
| --- | --- |
| Series: | -- |
| Packaging: | Bulk  |
| Part Status: | Active |
| Voltage - Zener (Nom) (Vz): | 130V |
| Tolerance: | ±5% |
| Power - Max: | 10W |
| Impedance (Max) (Zzt): | 100 Ohms |
| Current - Reverse Leakage @ Vr: | 10µA @ 98.8V |
| Voltage - Forward (Vf) (Max) @ If: | 1.5V @ 2A |
| Operating Temperature: | -65°C ~ 175°C |
| Mounting Type: | Chassis, Stud Mount |
| Package / Case: | DO-203AA, DO-4, Stud |
| Supplier Device Package: | DO-213AA |
| Base Part Number: | 1N3009 |
Description
Due to market price fluctuations, if you need to purchase or consult the price. You can contact us or emial to us: sales@allicdata.com
The 1N3009B, which belongs to the family of single Zener diodes, is a type of semiconductor device which is used for various applications in the electrical and electronics engineering field. It is designed to regulate and stabilize the input signal and protect the circuits from overloads and transients. The 1N3009B is a signal zener diode that is used in applications that require voltage regulation or signal isolation.
The 1N3009B is composed of a P-type shielding layer and a N-type material and it works differently than a traditional diode. The 1N3009B is designed to provide control over the current flowing in either direction. Unlike a traditional diode which only passes the current in one direction, the 1N3009B allows current to flow in both directions and enables the operator to control the voltage level of the output. When a voltage above the Zener voltage is applied as the input, the 1N3009B will limit the output current, resulting in a predictable drop in the output voltage. By doing so, the 1N3009B is able to regulate the output voltage of the circuit, a trait which makes it a good choice for power supply design.
The 1N3009B\'s versatile nature makes it a preferred choice for many types of electronic devices and automotive circuits. For example, the device can be used in car stereo systems to protect the circuit from spikes and overloads. It is also often used as a voltage reference in circuit stabilized power supplies. The device can also be used to protect components from being damaged due to overvoltage. In addition, its protective features make it a great choice for applications involving battery charging and protection circuits.
The working principle of the 1N3009B relies on the effect of the zener voltage on the output voltage. When a voltage greater than the zener voltage is applied to the device, it will regulate the output voltage by limiting the current flow. By regulating the current flow, the 1N3009B also maintains a predictable and stable output voltage. This makes it a great choice for applications that require a consistent output voltage level.
The 1N3009B Zener diode is an extremely versatile device that can be used in a variety of applications. Its ability to regulate current flow and protect circuits from overloads make it a popular choice for many types of circuits, especially those involving power supply design. It is an integral component in many electronic and automotive circuits, and its protective features make it a great choice for applications involving battery charging and protection circuits.
The specific data is subject to PDF, and the above content is for reference
Related Products
Search Part number : "1N30" Included word is 40
| Part Number | Manufacturer | Price | Quantity | Description |
| --- | --- | --- | --- | --- |