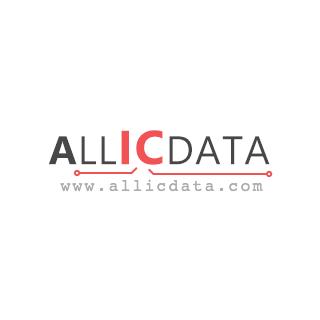 | | |
| --- | --- |
| Allicdata Part #: | 1N3007A-ND |
| Manufacturer Part#: | 1N3007A |
| Price: | $ 17.04 |
| Product Category: | Discrete Semiconductor Products |
| Manufacturer: | Microsemi Corporation |
| Short Description: | DIODE ZENER 110V 10W DO213AA |
| More Detail: | Zener Diode 110V 10W ±5% Chassis, Stud Mount DO-21... |
| DataSheet: | 1N3007A Datasheet/PDF |
| Quantity: | 1000 |
Specifications
| | |
| --- | --- |
| Series: | -- |
| Packaging: | Bulk  |
| Part Status: | Active |
| Voltage - Zener (Nom) (Vz): | 110V |
| Tolerance: | ±5% |
| Power - Max: | 10W |
| Impedance (Max) (Zzt): | 55 Ohms |
| Current - Reverse Leakage @ Vr: | 10µA @ 83.6V |
| Voltage - Forward (Vf) (Max) @ If: | 1.5V @ 2A |
| Operating Temperature: | -65°C ~ 175°C |
| Mounting Type: | Chassis, Stud Mount |
| Package / Case: | DO-203AA, DO-4, Stud |
| Supplier Device Package: | DO-213AA |
| Base Part Number: | 1N3007 |
Description
Due to market price fluctuations, if you need to purchase or consult the price. You can contact us or emial to us: sales@allicdata.com
1N3007A diodes, also known as Zener diodes, are an important component in electronic design for a variety of applications. The 1N3007A is a single Zener diode designed for general-purpose use, with a reverse breakdown voltage range from 5.6V through to 200V. Its other characteristics make this diode a popular choice for many wearable and home appliance products.
A Zener diode is a diode that is specially designed to operate in the reverse direction, i.e., in the reverse breakdown region. It is designed to allow a voltage or current to flow in the opposite direction to the usual direction. When the Zener diode is reverse-biased, it exhibits a voltage drop across its terminals, which will remain constant, regardless of the amount of current that passes through it.
The 1N3007A diode is a 9.1mm rectifier diode with a maximum current of 1A. It has a total capacitance of 0.1pF, an average junction temperature of 125°C, and a maximum reverse voltage of 200V. Additionally, it offers a power dissipation of 500mW, with a wide operating range from -55°C to +125°C. It\'s also ESD protection and surge-proof, which makes it ideal for use in LED lighting and other applications.
The 1N3007A can be used for many purposes, ranging from signal processing to power transfer. In signal processing, Zener diodes can be used for signal clamping to limit or shape the amplitude of signals. They can also be used as voltage regulators by controlling the current through the Zener diode, thus maintaining a constant voltage across the device. In power transfers, the 1N3007A is used to protect the load from over-voltage or voltage spikes, by steering excess current away from the system.
The 1N3007A can also be used in isolation transformers, where they harden the output voltage and prevent cross-linking of the primary and secondary windings in the transformer. This is done by placing a Zener diode between the primary and secondary windings, so that the primary windings only see the Zener voltage, not the full voltage of the secondary winding.
Zener diodes are also commonly used in static machines, such as photocopiers, fax machines and computers, as they are able to stabilize the voltage over long periods of time. They are also used in power supplies to protect electrical components from over-voltage.
In general, the 1N3007A single Zener diode is a remarkable device for a myriad of electronic applications. With its wide voltage range and low capacitance, this device is ideal for signal and power applications, as well as for transformer isolation and surge protection. Its temperature range, ESD-protection, and reverse-polarity symmetric response make it a reliable choice for many general-purpose design requirements.
The specific data is subject to PDF, and the above content is for reference
Related Products
Search Part number : "1N30" Included word is 40
| Part Number | Manufacturer | Price | Quantity | Description |
| --- | --- | --- | --- | --- |